This is a sponsored post. However, all thoughts and opinions are my own.
I am at an age where everyone I know is dealing with ailing and dying parents, and yet, we don't really talk about it, Yet we are far from alone. My mom passed away last spring, but my brother and I were in the process of looking at nursing homes, because she was not doing well on her own. Had I known about Comfort Keepers then I certainly would have strongly considered one for my mother so she could stay in her own home longer.
What is Comfort Keepers? They are a leading provider of in-home care offering customized services to meet the unique needs of seniors and other adults in need of assistance. But what makes them different is their goal of elevating the human spirit, which has become even more important in these uncertain times. They do more than just provide care, they bring back the human spirit and make their lives brighter all from the comfort of their home.


As our loved ones age, it's so easy to focus on what they might be losing by hiring a caregiver. Yet, Comfort Keepers is working hard to change this mindset by shifting the focus to the freedom and joyful moments the clients are gaining with their caregiver services. Comfort Keepers are far different from other caregiving organizations that tend to view this life stage through the lens of fear, loss, guilt and anxiety. Comfort Keepers wants seniors to thrive and live with love, purpose and joy which doesn't change just because someone is now in their 70's, 80's and 90's.
YES! I LOOK FORWARD TO #GROWINGYOUNGER
PLEASE SUBSCRIBE ME TO YOUR MAILING LIST.

Comfort Keepers looks for ways to inspire purpose in their clients' lives and provides them the opportunity to live happy, fulfilling and more independent lives and treats each client with the dignity, respect, compassion, and care they deserve, as though they are caring for a member of their own family. And the bonds they form can be just as meaningful.
I recently had the opportunity to interview Charlene Champagne, a Comfort Keeper who has worked with the company for 8 years.
FO30: Why did you decide to become a caregiver?
Charlene: My in-laws were very sick and I went to Boston to care for them. I really enjoyed it and realized it was a niche I wanted to explore more. I worked for one other company first, but then came to Comfort Keepers.
FO30: Why Comfort Keepers? What made this company different?
Charlene: I really liked the way they did business and how they carefully match up clients with caregivers. Everyone has different styles so they take the time to pair people together to form a successful bond. They are also very professional and offered training depending on the level of care the client needed. They make sure we have the correct tools.
FO30: Speaking of training, can you tell me about the office support you get during this time of Covid?
Charlene: Comfort Keepers has really stepped it up during these crazy times. They have training classes online for safety training. I was also trained on how to properly use Personal Protective Equipment (PPE). There are many protocols in place and they constantly check in to make sure we are compliant.
FO30: Are clients and their families still OK with you coming into the home during Covid?
Charlene: Most are, yes. We've paused services for a few. But I make sure they are confident they are safe. I always wear gloves and a mask and am tested regularly. I also talk to new clients and explain to them in great detail exactly what I will be doing to keep them safe.


FO30: How do you bring joy to your clients?
Charlene: First and foremost, I treat them like a human being and literally become their friend. I want to give them something to look forward to. I find out who they are, where they came from, what they did for a living before they retired. I am genuinely interested in them because it's more than just companionship, I am giving them a close bond. I am giving them dignity. As is the case with most of my clients, I am usually the only person they see in a day so I want to make that time count. I see so much guilt families can have when they can't be near their loved one (say if they live out of state) and it causes a lot of undue stress which isn't healthy for anyone involved. So I can be that link between the client and their family. As a Comfort Keeper I can update the family if it is set up that way. With some of my clients I send or text pictures and videos to their families.
FO30: How do YOU find joy in your job?
Charlene: By being with people and learning from them. I genuinely love it. You can't put a price on being the light of someone's day. Some of my clients start out with a dead stare and I love the challenge. Soon I start to see the light in their eyes and then they actually look forward to seeing me. Many will tell their families "My friend Charlene and I went to lunch and the movies today." To see someone find that will to live and keep going on is priceless.
FO30: What are some of the things you do with your clients?
Charlene: I do pretty much whatever they want. I can cook them breakfast or take them out to lunch. I eat with them just like I would any other friend. I have taken them grocery shopping, clothes shopping, to the movies and even to the appointments they have made with friends so they feel a little more confident getting back out there. Or we just stay home and talk.


FO30: What is the #1 reason you think people don't ask for this kind of help for their loved ones?
Charlene: Guilt. People feel guilty they can't be there for their ailing or aging loved one so they inadvertently wind up doing the wrong thing in order to alleviate their own guilt. But asking for help in the home doesn't mean you don't love them. Once you get a Comfort Keeper to come in you begin to realize that by them being happy, beaming and excited for life again diminishes the guilt. It's actually easier to help someone you are not related to because there is no history or emotion. I come in from a very altruistic place.
FO30: How important is it to prevent isolation for seniors?
Charlene: Isolation comes from the fear of having to bring someone you don't know into the home. That's why it's so important to use an agency you trust. We have only one chance to get it right and we take that very seriously. Having someone come into the home is so much better than being isolated in a facility. In fact with many facilities going into lockdown due to Covid we have seen some families bring the loved one back into the home because there are not a lot of people coming and going. So Comfort Keepers is actually safer. Comfort Keepers then comes in and sanitizes so we are correcting the problem of isolation and lock downs. We also have instances where the adult children will bring their elderly parent back into their own homes and then we can come in during the day to help the family take care of the loved one and provide some relief.
This interview and my research helped me realize there is a better option than just the black and white of doing nothing or a nursing home. Compassionate in-home care is that grey area that is no longer being ignored. It gives peace of mind to the client and their families. I may have missed the boat on this for my own parents, but I am overjoyed I can help others by presenting a viable option for those we love and want to do well by. For more information about Comfort Keepers please visit their site ComfortKeepers.com.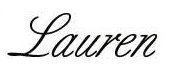 Are you following Fountain Of 30 on Facebook, Twitter, Instagram and Pinterest? We've got lots going on, so join in on the fun! Subscribe to our newsletter here. You don't want to miss a post and we promise not to bug you to death. We also started a Facebook Group called Growing Younger for women to discuss everything good and bad about being over 40. Be sure to listen to Lauren talk about all things anti-aging on the new podcast "Beauty is a Bitch!"
Please pin!