I have said it once, I've said it 100 times, "I do NOT leave the house without sunscreen on my face!" That said in the summertime (or when it's hot) I prefer to wear a tinted sunscreen so I can forgo foundation. Now that I am wearing a mask a lot of the time, I really don't want to be wearing foundation (it ends up on your mask and you're more prone to break out). So finding the right tinted sunscreen is even more imperative. If the tinted sunscreen acts as a primer and/or has some added anti-aging benefits…even better! Here are my picks for the best tinted sunscreens for the face.
Best Tinted Sunscreens For Your Face
1. Eraclea Skin Care's Perfectionist 4-in-1 Cream with SPF 30, $45
YES! I LOOK FORWARD TO #GROWINGYOUNGER
PLEASE SUBSCRIBE ME TO YOUR MAILING LIST.
This multipurpose, moisture-enhancing four-in-one cream combines skincare and color into one. The color is pretty light and doesn't cover that well, but it's so amazing I am willing to overlook that. Yes, I add a tiny but of my foundation to this one. Eraclea's proprietary HylaFusion®, plant growth factors, and SPF 30 UVA – UVB physical sun screen work to protect and restore the skin's youthful appearance. It also contains the antioxidant Retinyl palmitate that helps reduce the number of fine lines and wrinkles, and prevents skin roughness resulting from UV exposure. It makes the perfect primer or I wear it alone when I am going makeup-free.
2. Surface SPF30 Tinted Mineral Sunscreen Lotion, $12.99
Knowing many of us are looking for healthier sunscreens that don't break the bank, Surface now offers their reef safe, ultra water resistant (80 Minutes) sunscreen in a tinted formula. Developed using the finest in natural ingredients while maintaining a clean feel you'll fall in love with this hypoallergenic, paraben free, curelty-free and non-greasy mineral sunscreen. Oh and there is also a Surface SPF45 Zinc Oxide Tinted Facestick, $9.99. It's pocket-sized and perfect for toting around in your bag.
3. Elta MD UV Elements Tinted Broad-Spectrum SPF, $46.36
Ask any dermatologist what their favorite facial sunscreen is they will most likely say Elta. In fact they probably sell it in their office. The tinted formula masks imperfections while protecting your skin from harmful environmental aggressors. Designed for daily use, this mineral sunscreen will pamper all skin types, even the most sensitive and aging skin. Hyaluronic acid quenches dry skin and visibly minimizes the appearance of fine lines and antioxidant protection combats skin-aging free radicals.
4. Revision Skincare Intellishade® TruPhysical™ , $76.49
I LOVE every product I have tried from Revision and this tinted sunscreen is no exception! It's literally THE anti-aging sunscreen you have been looking for. In fact I just ran out of it and I'm super bummed. Revision's Intellishade® TruPhysical is formulated as a 5-in-1 formula and helps to correct, protect, conceal, brighten and hydrate the skin. Meanwhile the 100% all-mineral technology provides broad-spectrum UVA and UVB SPF 45 protection.
5. Supergoop! Glowscreen Broad Spectrum Sunscreen SPF 40, $36
This super hydrating, makeup-gripping primer with SPF 40 and blue-light protection has a pearlescent finish to leave skin luminous with a instant glow. It's also vegan, cruelty-free, gluten-free and reef safe.
6. Alastin Skincare HydraTint Pro Mineral Sunscreen SPF 36, $76
This one has some of the best coverage of all the ones I tested. It was developed for daily use and also can be used immediately following skin treatments. This light-weight tinted mineral sunscreen is water-resistant for 80 minutes and reef-friendly.
7. Avene Eau Thermale Avene High Protection Beige Tinted Compact, Broad Spectrum SPF 50+, $32.40
If you are looking for buildable coverage, this tinted compact is ideal for those who want to speckle it on or look like they are applying powder to their nose at the table. It has a high SPF and the non-greasy, matte finish is water-resistant up to 40 minutes. It's also good for super sensitive skin.
8. Australian Gold Botanical Tinted Face Sunscreen SPF 50, $19.50
I discovered this multitasking product last summer and was blown away by how good it was for the price! It contains antioxidant-rich botanical ingredients like kakadu plum and eucalyptus, and the coverage is sublime.
9. ILIA Super Serum Skin Tint SPF 40, $48
What makes Ilia Super Serum Skin Tint SPF 40 so special? It's available in 18 inclusive shades which is unheard of for a tinted sunscreen! Even though it's more like a skin loving light-weight serum, the coverage is fantastic. It's also helping your skin because it contains moisture-boosting, skin calming ingredients like hyaluronic acid, squalane and niacinamide, along with mineral sun filters.
Did I miss your favorite tinted sunscreen? Please let me know.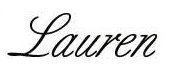 You may also like to read more of my anti-aging beauty posts like Splurge vs Steal: 8 of The Most Popular Beauty Dupes and Anti-Aging: The Importance Of Removing Makeup Every Night.
This post contains affiliate links which may give us a commission at no additional cost to you.
Are you following Fountain Of 30 on Facebook, Twitter, Instagram and Pinterest? We've got lots going on, so join in on the fun! Subscribe to our newsletter here. You don't want to miss a post and promise not to bug you to death. We also started a Facebook Group called Growing Younger for women to discuss everything good and bad about being over 40. Additionally Lauren now hosts a podcast called Beauty is a Bitch! and a weekly Instagram Live series called "Growing Younger Gabfest with Lauren."
Please pin!