Do you use a serum for your hair? A hair serum is often times overlooked (skipped) but it's like adding a protective shield for your hair. A conditioner isn't always enough, specially if you use hot styling tools, work out a lot or expose your hair to sun and salt water. So I'm making the argument that you also need a serum. It will protect your hair from these harmful elements and infuse it with hydration too.
Why You Need A Hair Serum
Hair serums are formulated to increase the volume of hair and fill it out. Some ingredients, such as hydrolyzed silk and hyaluronic acid, provide nutrients and hydrate the hair, which helps your hair appear more full by making it more pliable. And as we age, who doesn't want thicker hair?
The Best Hair Serums
There are now dozens of hair serums on the market, so how do you find the best one for your hair needs? Well I have tested a bunch for all different hair issues, but admittedly my favorites are the ones for "anti-aging" and hair growth. And frankly, those are the ones I know you are most interested in anyway. Don't worry, I found some budget friendly hair serums too.

YES! I LOOK FORWARD TO #GROWINGYOUNGER
PLEASE SUBSCRIBE ME TO YOUR MAILING LIST.
11 Hair Serums To Try
Here are my 11 hair serum picks (in no particular order):
Grande Cosmetics makes one of the best lash growth serums so of course I had to try their hair serum. This cruelty-free serum is formulated with vitamins, peptides and amino acids. It contains Procapil™ which helps to fortify and anchor hair for a fuller, thicker appearance over time. Gingko Biloba is an antioxidant that helps to stimulate the scalp while flower extracts help to improve the condition of the scalp.
This paraben-free daily leave-in serum delivers a boost of moisture, replumping and reshaping for dry, dehydrated hair. It's infused with a 2% Hyaluronic Care Complex for 2x hydration and replenished moisture. It also smells amazing.
If you have thinning hair, you are going to want to try this concentrated leave-in daily serum. It's clinically shown to increase hair density by up to 3x. It contains Briogeo™ NOVA Complex which helps stimulate the scalp and strengthen hair to promote hair density for any hair type or texture, or if you are experiencing or concerned with thinning hair, excess shedding or loss of density. It also contains caffeine, CoQ10, biotin and copper peptides. With consistent use, the serum is shown to increase density by up to 220%, compared to baseline in a 16-wk study of 35 participants. Oh and it's vegan, gluten-free, cruelty-free, and comes in recyclable packaging. Sweet.
Of course an Olaplex product made the cut! This serum does it all. It hydrates, protects and adds shine for all hair types. Just use a tiny bit on damp or dry hair and your hair will feel silkier instantly. This silicone-free formula will leave your hair shiny, soft and you'll be totally in love with your hair again. Used on dry hair it tames flyaways too. It's amazing.
If you have sensitive skin you will coevt this hair serum that helps calm scalp irritation, redness, itching and flaking. This lightweight, stimulating leave-in serum rejuvenates the hair with clean, plant-based ingredients that enrich and nourish the scalp for reduced shedding and optimum hair health. It's clinically-proven to revitalize aging and thinning hair. It improves follicle regeneration. Massage directly into the scalp and sleep with it every night for optimum results.
How can you not love products from The Ordinary? They deliver and not for a ton of cash. Case in point? Their Multi-Peptide Serum for only $13! If you seek thicker, fuller, denser and healthier hair then you need to get The Ordinary hair serum that encourages hair regrowth. Apply it to your scalp before bed every night and wake up to fuller hair in just a few months. I also applied some to my brows. Can't hurt. It's made without fragrance, sulfates or mineral oil.
Garnier's Sleek & Shine serum proves a great hair day doesn't have to cost you a ton. It's its blend of argan and apricot oils will provide a smooth finish for all hair types. For under $6!
If your aging hair is thirsty, it's going to love this ultra-hydrating serum from Stripes that nourishes your hair and scalp. It combines pea peptides, Amla, and a combination of plant extracts to revitalize and rejuvenate hair, leaving strands fuller, stronger and shinier. It also includes the brand's hero ingredient, ectoine. This genius ingredient uses smart-targeted hydration to distribute intense moisture where it's needed most.
This 3-in-1 serum repairs, protects and seals in one step and can be used on any hair type. It strengthens, protects and adds resiliency to damaged strands after one use. Using their exclusive Caviar Bond Enforcing Technology, it fills cracks and fissures in the hair's external structure while smoothing and adding moisture and shine to depleted strands.
Yes, it costs a bit more, but isn't your hair is worth it? This serum is an ingredient science-rich treatment specially formulated to boost shine, suppleness and volume in aging hair. It contains candle bush, sand oat, purslane, hyaluronic acid and thorny knapweed antioxidant-rich plant extracts that help strengthen the scalp. Pro-Vitamin B5 helps nourish and provide resiliency to the hair shaft and helps hair to not split. Sunflower sprouts and tara extract repair even chemically treated hair and protect the hair and scalp against heat, pollution particles and UV stress. Apply it to wet or dry hair from scalp to tip and don't rinse out. Your hair will thank you.
This leave-in advanced scalp and hair serum strengthens hair fibers and reduces hair breakage by restoring uniformity and smoothness. It contains Ceramides and Green Tea Extract. Apply it to wet hair and massage over the whole scalp three times a week for optimal results.
Do you use a hair serum? Which is your favorite?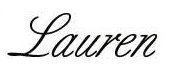 Read some of my other anti-aging beauty posts like Splurge Vs. Steal: The Best Anti-Aging Skincare Edition and 11 Beauty Products I Discovered in 2022 That I Will Continue To Use in 2023.
This post contains affiliate links which may give us a commission at no additional cost to you.
Are you following Fountain Of 30 on Facebook, Twitter, Instagram and Pinterest? We've got lots going on, so join in on the fun! Subscribe to our newsletter here. You don't want to miss a post and promise not to bug you to death. Join our Facebook Group called Growing Younger where women discuss everything good and bad about being over 50. Additionally Lauren hosts a bi-weekly podcast called Beauty is a Bitch! and an Instagram Live series called "Growing Younger Gabfest with Lauren."
Please pin!