It's nearly Father's Day. Again! It tends to sneak up on you, right? Oh what to get Dad (or your husband) this year. It's always a challenge to find the perfect gifts for Dad isn't it? He usually says "Oh, I don't need anything" and then proceeds to grill his own dinner, because that's what dad's do (at least mine did). Well the dad in your life (it could be your husband too) deserves something he might not think to get for himself. That's what finding the perfect gift is all about right? Cool Father's Day gifts are always a plus in my book. So here are some picks we think you should consider. Without further ado here are the best Father's Day gift ideas 2019.
15 Best Father's Day Gift Ideas 2019
YES! I LOOK FORWARD TO #GROWINGYOUNGER
PLEASE SUBSCRIBE ME TO YOUR MAILING LIST.
1. Treffort Slim Fit Check Shirt in Blue/Multicolor, $165
This is the perfect casual Friday shirt! It's superbly made of 100% Premium Egyptian Cotton and let's face it, he doesn't have a shirt like this. But he will wear it a lot this summer.
2. Solimo Luxury 10 Piece Nail Care Kit, $35
I won't share my nail care kit with my husband. That's icky. He needs his own. This one is designed by a physician and inspired by the high precision tools of surgery, this premium and luxury Leovard nail care kit is crafted with top-notch and durable surgical steel.
3. Joovv Red Light Mini, $295
Red light therapy has overwhelmingly positive results for skin health, collagen production, physical performance & muscle recovery, sleep, joint pain, inflammation and a lot more. And that's without drugs, chemicals, UV rays, invasive procedures, or other common side effects. Joovv uses medical-grade LEDs to deliver concentrated wavelengths of natural light to your skin and cells, without dangerous UV rays or excess heat. All you have to do is sit or stand near a device for 10-15 minutes a day to charge your cells. The more surface area of your body you can cover, the more your cells absorb natural light, and the more full-body benefits you can expect to see with consistent use.
4. Lambay Irish Whiskey, $52.99
Lambay Whiskey is crafted with Trinity Well water from Lambay Island and finished in French oak cognac casks carried across the sea from the world-renowned cellars of Camus, France.
5. Bose Frames Rondo 50mm Audio Sunglasses, $199
He can enjoy rich, immersive hands-free sound with UV-blocking sunglasses that let him discreetly listen to music, podcasts and more through built-in Bose technology. The boho-inspired round frames contain speakers enhanced by patented acoustic chambers, along with an integrated microphone that connects via Bluetooth® so he can make calls and integrate with Siri, Google Assistant and the free Bose Connect app. Get a pair for yourself too!
6. 18.21 Man Made Paste and Wash Duo, $43
Men deserve their own products. They should not be borrowing from us. Their skin is different. 18.21 Man Made's duo features a fortified, all-in-one soap that does the work of 3 products (fortified shampoo, conditioner and body cleanser) but is gentle enough for the face. The paste is great for all types of hair. The best part is the signature aroma that blends hints of saffron and dried fruits which, mellow to hints of tonka bean, manuka honey, and dark-toned vanilla that sweeten tobacco, exotic woods and powdery musk. Sexy.
7. Honest Hemp CBD Super Breath Blast, $25
Feel better and freshen your breath at the same time! Each Super Breath Blast has a big, bold spray of peppermint in each of 80 sprays; 2-3 sprays does the trick given the super bioavailability provided by their soluble nanotechnology. It's made with 160mg of premium US-grown, water-soluble hemp CBD extract and tastes of delicious peppermint.
8. Lulu Dharma Slate Linen Weekender Bag, $88
Elegance meets simplicity with this new linen weekender bag from Lulu Dharma. Handmade from the finest outdoor-ready linen fibers and soft to the touch, these bags are ecologically sustainable – crafted with all vegan leather handles and trim. He will love this for your next exciting weekend adventure!
9. Soul Journey's Tranquil Bracelet, $44
I believe in the power of beads. This tranquil bracelet made of amber encourages calmness in any dad's hectic life. He'll feel the calmness and look super hip and fashionable at the same time – a win for all!
10. BET Vodka, $31.99
Premium vodka made from the hearts of sugar beets. Who knew? This is more of a sipping vodka. My dad would have loved this. The packaging is really cool too.
11. Aveda Men pure-formance™ composition™ Essential Oil, $30
I am so sold on men's hair oil. That is if your man/dad still has hair. If not this might not be a great fit. This is a multi-functional blend of essential oils to soothe and rejuvenate scalp and hair. It smells amazing and contains certified-organic essential oils of spearmint, vetiver and lavender. Just massage three to five drops into scalp and hair to condition.
12. Solgaard The Carry-On Closet 2.0, $225
You may be borrowing this one! This award-winning luggage has a built-in shelving system and USB charging port for wherever his travels take him. Solgaard built this sleek suitcase to help him stay organized on-the-go with a removable, built-in shelving system that acts as compression cubes when you pack up the suitcase. It also has 8 360 degree wheels and an unbreakable polycarbonate shell.
13. Swamp Butt Underwear, $24.99
SwampButt Underwear is perfect for the guy who has sweat issues south of the belt or just likes to be comfortable. It's made from 83% polyester and 17% spandex, or as it is known, the Max-Dri formula because it has superior wicking and evaporation qualities. These garments also have the Microblok Technology to reduce odors that come from fabrics.
14. Adidas Originals Creator Backpack, $150
Backpacks never go out of style, even for men. But they can look beat up so maybe it's time for a new one. The Creator backpack is made of durable tech fabric which makes it compact and modern yet features an array of pockets for easy organization a foam-molded back panel for comfort. It's also water-resistant.
15. Boconi 'Tyler' RFID Wallet, $95
Did you know if you carry a credit card with an embedded RFID chip in your wallet a thief can steal your credit card information just by standing next to you? Yes, RFID credit cards let you make payments by touching the card to a scanner rather than swiping across or inserting into a terminal because they were designed for convenience. Now picture someone walking up behind dad and "scanning" the wallet in his back pocket without him realizing. The thief could then could copy the RFID data and create a clone of the credit card, unless the card is protected by an RFID-blocking wallet! This heavily grained leather makes for a slim wallet with a convenient ID window and built-in RFID shielding. He will be so grateful.
Do you have any Father's Day gift ideas you'd like to share?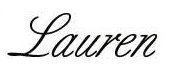 You may also like to read 15 Chic and Unique Mother's Day Gift Ideas and 13 Outside The Box Valentine's Day Gifts.
This post contains affiliate links which may give us a commission at no additional cost to you.
Image Layout: Fountain Of 30
Are you following Fountain Of 30 on Facebook, Twitter, Instagram and Pinterest? We've got lots going on, so join in on the fun! Subscribe to our newsletter here. You don't want to miss a post and promise not to bug you to death. Oh and we also started a Facebook Group called Aging Backwards! for women to discuss everything good and bad about being over 40. And check out Lauren's #agingbackwards Car Confessions on our IGTV.
Please pin!