Before the holidays I found myself obsessed with 90's inspired black chunky loafers. At first I hated them, but like some trends, they slowly grew on me. I knew I would rock them with wide leg pants and midi skirts.
Designer Black Chunky Loafers
Of course I wanted the Gucci Harald Loafers but at over $1,000 I had to love them before I spent that much on them. So I went to my local Gucci (yes, I have a store too close to my house) and tried them on. Guess what? When I looked down, I hated what I saw. On me, they looked really strange. My feet looked freakishly wide. I could not get them off fast enough. I ran out of the store with a sigh of relief.
Yet, I was still obsessed on finding the perfect pair…for me. So as I usually do, I turn my shopping quest into a post. Here is what I found and I did buy a pair I love. Maybe you can figure out which one. Oh, and since it's now late in the season, many of these black chunky loafers are now on sale.
YES! I LOOK FORWARD TO #GROWINGYOUNGER
PLEASE SUBSCRIBE ME TO YOUR MAILING LIST.
The Best Black Chunky Loafers To Buy Now
This is the pair that started it all for me. Yes they are stunning, but I advise you to try them on and look at yourself in a mirror before you buy. If you still love them, get them. They are super cool. Just not on me.
If you watched Netflix's Wednesday this is the pair she rocked. Actually she wears the lace-up Monolith's but these are close and so damn cool. These '90s-inspired, super-chunky lugged sole loafers are crafted from brushed Italian calfskin and branded with Prada's enameled triangle logo. They will set you back a pretty penny so make sure you love them before you buy them.
Ah, that's more like it. This pair is certainly a much better price point. I love the silver-toned horsesbit and the Prada-esque lug sole heel.
This pair is from Amazon which means they are most certainly faux leather. But it's a great price for trying out this trend before committing to a better pair.
I adore the brown contrasting boarder on this leather pair from Madewell. They are made from (Low Impact To the Environment) leather that uses less energy and water than the standard tanning process.
How can you not swoon over these crinkly patent leather loafers? It adds a beautiful rich texture to these normally utilitarian shoes.
These are made of synthetic materials (vegan) and are super cute.
The simplicity of this pair is what caught my eye. These are made in Italy from glossy black leather in a classic penny loafer silhouette and detailed with white contrast stitching. Stunning.
Right after Thanksgiving these beautiful loafers were 25% off (like they are now) and I was ready to throw my credit card down, until I tried them on. They have a very strange fit which I don't expect from Stuart Weitzman. My normal size 9 were way too small and the size 9.5 were way too big. I needed a 9.25 which they don't make. So I walked out empty handed and really sad.
Shearling lined and a cool bronze bit? I die.
Camper has varied (and colorful) versions of this loafer but I love the black leather pair the most. They boast lightweight outsoles and a cushioned OrthoLite® footbed for added comfort. The leather is certified by Leather Working Group (a coalition of brands, suppliers, retailers, leading technical experts and NGOs aimed at raising environmental standards and ensuring best practice standards for tanners, manufacturers and retailers).
So which pair do you think I now own?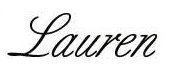 This post contains affiliate links which may give us a commission at no additional cost to you.
Are you following Fountain Of 30 on Facebook, Twitter, Instagram and Pinterest? We've got lots going on, so join in on the fun! Subscribe to our newsletter here. You don't want to miss a post and promise not to bug you to death. Join our Facebook Group called Growing Younger where women discuss everything good and bad about being over 50. Additionally Lauren hosts a bi-weekly podcast called Beauty is a Bitch! and an Instagram Live series called "Growing Younger Gabfest with Lauren."
Please pin!