Can women wear men's shoes? You betcha! I never really considered it before because I have narrow feet. Yet, sometimes a pair of men's shoes really catch my eye. Case in point, a few years ago I was sent a lookbook from Sperry and while the shoes for the women were lovely, a pair of the men's tassel loafers really made my heart swoon. They were part of a a past collaboration with musician John Legend and are jaguar pony hair upper with a neon yellow/green tassel. I emailed back, "I love these, why don't they make them for women?" The PR person replied, "Why not try a pair of the men's?"
Well I had never dared tried except for my beloved Vans which are meant to be worn by both men and women. I always think of my feet as being too narrow. But seriously, what did I have to lose? I went for it.
YES! I LOOK FORWARD TO #GROWINGYOUNGER
PLEASE SUBSCRIBE ME TO YOUR MAILING LIST.
Can Women Wear Men's Shoes?
As soon as I put my Sperry Legend Edit loafers on, it was true love. They are still without a doubt one of the most comfortable pairs of shoes I have ever had on and they are as light as air. What took me so long? I get tons of compliments on them too and I proudly tell anyone who comments on them that they are men's shoes. So it got me thinking, "What other men's shoes can I wear and how does this work?" I mean, there are no gender rules anymore, so why not? There are some truly fun men's shoes out there and the smaller sizes work perfectly if you have a wider foot larger than a woman's size 8 for the most part. Men's shoes used to start at a size 7 (which is a woman's 8.5) but now there are many brands that offer sizes as small as 4! So go be sure to check the sizing before you rule them out.
While this pair is no longer available, let's discuss in more detail.
Men's vs Women's Shoe Size
First and foremost you need to know how the sizing works. Generally men's shoes are a size and a half larger than women's. Therefore, if you wear a women's size 9, you will need to try on a men's size 7.5.
Men's to Women's Shoe Size Conversion Chart
Tips for Buying Men's Shoes
Look for men's dress shoes, loafers, Oxfords, Chelsea boots, combat boots, booties and sneakers. Many women actually find them more comfortable because they are wider, neither high-heeled nor completely flat, and have more arch support than most women's flats.
Women tend to have narrower, shorter feet than men. So keep that in mind when trying on men's shoes.
Women's feet usually narrow significantly as they move toward the heel. Therefore men's shoes may feel much larger around the heel.
Women need more shock absorption and cushioning than men due to less knee flexion. Simply add some insoles which might help them fit better anyway.
Men's shoes tend to be less expensive than women's, because most men are not insane enough to spend what we do on shoes!
If your foot is smaller than a men's size 5 (women's 6.5) try boy's shoes. Youth sizing is the same as men's. I do not recommend youth for dress shoes, however look for boots and sneakers.
How to Wear Men's Shoes

How to Wear Men's Dress Shoes
Men's formal dress shoes are usually quite plain, but they don't have to be! I recommend wearing them with a midi skirt or a cropped pair of pants and a blazer. The key is to show or bare some ankle so they look more feminine.
Conversely, you can wear men's dress shoes with a punk or grunge-inspired outfit. Consider swapping out the laces for brightly colored or metallic ones and wear them with jeans or a menswear suit to channel your inner David Bowie – the original gender bender.
Of course there are tons of styles of men's shoes, but often the differences to women's shoes are very subtle to most eyes. It is not uncommon for women to wear English country style men's shoes, such as brogues or Oxfords. To explain further;
• Brogues: This style of boot or shoe is characterized by quarters, with shoelace eyelets that are sewn on top of the vamp. These perforations – called "broguing" – were originally used to drain water when walking or working in the fields.

• Derby shoes: This style of boot or shoe is characterized by quarters, with shoelace eyelets that are sewn on top of the vamp. Some might know them by the term "bucks."


• Oxford shoes: This style of shoe has closed lacing with a three-part paneled construction and an elongated toe that may or may not be capped. The difference between an Oxford and a Derby lies in the laces. The former features a "closed lacing" system in which the quarters, the side tabs where the shoelace eyelets are punctured, are sewn under the front part of the shoe known as the vamp. Essentially the seam that run directly below laces.

• Loafers: This collegiate style was first produced by Bass Weejun in 1936. The Penny Loafer was developed a little later on. The loafer does not have lacing or a fastening system and are simply slipped on the foot. They are also sometimes referred to as slip-ons.

• Smoking Slippers: This style came to life in the 1800s and were worn by the upper-class for at-home. It's a cross between a slipper and loafer. This comfortable style made a comeback in the '90s as men's evening shoes, popularized by then Gucci's Creative Director, Tom Ford.

All these styles are usually made of leather or suede (however smoking slippers can be found in other fabrics like velvet and canvas). You will notice the color range for men's shoes will be mostly black, brown, tan with some darker colors. So snap up the brightly hued ones which most men bypass (and you might score on sale). Look for styles that have wingtips and come in two contrasting colors.
You might want to take advantage of the top three styles' British vibe and pair them with florals. Or sport the "collegiate" look and pair Oxfords and loafers with khakis, a feminine blouse and glasses. Remember it is about balance so if the shoes look masculine you want to wear a more feminine outfit.
How to Wear Men's Boots
Let's face it, many styles of boots are already considered unisex, except women have stiletto and thigh-high versions. But they are so uncomfortable right? Yet some styles of boots – like biker or combat boots – tend to be associated with more typically masculine styles anyway. Let's review.
• Biker boots: This kind of boot is badass. It's causal and it's bold. Many of the biker boot styles marketed to women are adorned and bedazzled with studs and decorations. So if you are looking for more pared down versions, why not borrow from the boys? You can totally pull this style off no matter your gender. Wear them with black leather or skinny jeans. They tend to look better with pants and not skirts or dresses. But again there are no rules.

• Chelsea boots: This 60's mod essential has been a favorite of mine season after season. Mostly because they are so comfortable. These boots were the 1960s mods' favorites, and it's no surprise. Their streamlined yet sturdy shape is elegant and sharp, and nowadays they come in different heights, colors and patterns. For a more casual outfit, wear them with black leather leggings, a flannel shirt and a fluffy cardigan sweater. For a sophisticated touch, wear Chelsea boots in a full on head-to-toe black outfit. For a more feminine look wear them with a floral midi dress and opaque tights.

How to Wear Men's Sneakers
If you're into sneakers you should absolutely look into men's because their designs tend to be more vibrant and you won't find a lot of pink! I usually see the wall of men's sneakers and think, "I want to wear what they are wearing." Why do some sneaker manufacturers think most women want pinks and purples on their feet? I don't. It never occurred to me to shop the shoes I like regardless of who they are marketed to. Well it turns out a lot of women ARE buying men's sneakers. Who knew?

How to Match Men's Shoes With Clothes
There are no steadfast rules so please use this only as a guide. Typically men don't wear shoes that are lighter than their suit. Therefore brown shoes should be avoided with black and light gray. However, they look smashing with khaki, white and deep reds, navy or purples. Yet, I hate fashion "rules" so I say, ignore them.
In conclusion, don't skip the men's section when shoe shopping. There is a veritable treasure trove of comfortable and affordable men's shoes that might just fit you perfectly.
Record Your Size!
Men's size 5 = Women's size 6.5
Men's size 5.5 = Women's size 7
Men's size 6 = Women's size 7.5
Men's size 6.5 = Women's size 8
Men's size 7 = Women's size 8.5
Men's size 7.5 = Women's size 9
Men's size 8 = Women's size 9.5
Men's size 8.5 = Women's size 10
Men's size 9 = Women's size 10.5
Men's size 9.5 = Women's size 11
Men's size 10 = Women's size 11.5
Do you ever wear men's shoes? How do you style them?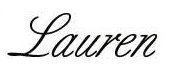 You may also like to read Red All Over: Top Fall 2023 Fashion Trend for Women Over 50 and Best Fall 2023 Shoe Trends for Women Over 50: From Runway To Real Way.
This post contains affiliate links which may give us a commission at no additional cost to you.
Are you following Fountain Of 30 on Facebook, Twitter, Instagram and Pinterest? We've got lots going on, so join in on the fun! Subscribe to our newsletter here. You don't want to miss a post and promise not to bug you to death. Join our Facebook Group called Growing Younger where women discuss everything good and bad about being over 50. Additionally Lauren hosts a bi-weekly podcast called Beauty is a Bitch! and an Instagram Live series called "Growing Younger Gabfest with Lauren."
Please pin!