After nearly 15 years of publishing Second City Style and Fountain Of 30 I have grown to loathe October (even though my son was born in October and my favorite holiday is Halloween). Why? While Breast Cancer Awareness is very near and dear to me (as it should be for EVERY woman) 'pink washing' really irritates me. What is pink washing? Well technically it means "the activities of companies and groups that position themselves as leaders in the struggle to eradicate breast cancer while engaging in practices that may be contributing to rising rates of the disease." It has also come to mean 'using' cancer to market one's products while donating a mere pittance to charity. It's infuriating. I want BCA gifts that give back.
BCA Gifts That Give Back
So for the last 2 years I have asked my friend and breast cancer survivor Melissa Berry of Cancer Fashionista for advice (Not Just Another Breast Cancer Gift Guide) because I knew she would not steer us wrong. I weeded through the pitches. Personally, I feel you should just donate actual money directly to your charity of choice this month (and/or every month). However, if you really want BCA gifts that give back, here are my picks. And trust me, they all donate a legitimate amount to the charity mentioned. Please don't support those that donate a measly $1 from a $300 purchase or a mere 5%. It's insulting and shameful.
Lauren's Top 5 Breast Cancer Awareness Gift Picks

YES! I LOOK FORWARD TO #GROWINGYOUNGER
PLEASE SUBSCRIBE ME TO YOUR MAILING LIST.
Get ready to glow with Shimmer Sleek, and help shine a light on breast cancer. This firming and illuminating body cream visibly blurs imperfections and brings out the radiance of your natural skin tone. Curves are defined with caffeine and firming botanicals, while age-defying peptides keep skin looking and feeling firm, supple and smooth. I truly love Cheeky Physique products.
In honor of Breast Cancer Awareness Month, 50% of sales of this limited edition Shimmer Sleek Pink Ribbon Body Illuminator will be donated to Bright Pink, which is a national non-profit focused on the prevention and early detection of breast and ovarian cancer in young women.
Who wouldn't want to show up for a weekend getaway with the girls carrying this gorgeous weekend bag? Lulu Dharma's vegan leather bag is thick, high-quality faux leather with matching handles and trim. It's durable, water resistant and TSA compliant as carry-on luggage. No animal products are used in the making of this bag. 30% of the proceeds go to benefit Dr. Susan Love Research Foundation during the month of October.
Encourage and affirm love & compassion with the healing qualities of rose quartz and rhodocrosite. Handcrafted in California these earrings measure a 1.5″ drop from 14kt gold fill earwire. 100% of the profits go to BCRF (Breast Cancer Research Foundation) for breast cancer research. BCFR is an independent, not-for-profit organization which has raised $569.4 million to support clinical and translational research on breast cancer at medical institutions in the United States and abroad. BCRF currently funds over 200 researchers in 6 continents and 13 countries.
Once winter hits you are going to be happy you have these adorable and warm mittens from Coco + Carmen. For this price I'd stock up on holiday gifts for your besties. They will be elated to know that 50% of the sales from each pair sold in the month of October will be donated to the Breast Cancer Research Foundation. There, now some of your holiday shopping is done!
You are going to love this organic and vegan gift set! It includes an #OwnYourBeauty makeup bag ($20), a Laila lip gloss ($18), Bergamont Body Scrub ($24) and Melissa Highlighter Stick ($25). That's a retail value of $87!
If you don't know about SaltyGirl Beauty, you should. The line was founded by breast cancer survivor Sarah Kelly and her sister (and oncology nurse) Leah Robert. After Sarah was diagnosed with Stage 3 Triple Negative Breast Cancer, the sisters realized there was a lack of healthy, organic and affordable skincare and cosmetic options available to the everyday consumer.
So they created their own brand of nourishing beauty products which are organic, gluten free, vegan, non GMO, sustainable and made in the USA. Not only does SaltyGirl Beauty offer up amazing products, they've also created a community of women who are fearless and committed to thriving. #OwnYourBeauty truly speaks to their mission. Therefore $10 from each bag will be donated to Foundation4Love which provides adults battling cancer an escape to disconnect from cancer and connect with their loved ones. This gift set is only available throughout the month of October.
Have you donated this BCA month?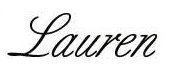 You may also like to read The Best Breast Cancer Awareness Gift Guide From A Breast Cancer Survivor and Look Good, Feel Fab: Create A Meditation Station.
Are you following Fountain Of 30 on Facebook, Twitter, Instagram and Pinterest? We've got lots going on, so join in on the fun! Subscribe to our newsletter here. You don't want to miss a post and we promise not to bug you to death. Oh and we also started a Facebook Group called Growing Younger for women to discuss everything good and bad about being over 40. And check out Lauren's #growingyounger Car Confessions on our Facebook page.
Please pin!