I wanted to do something different this year instead of the typical "pink" breast cancer gift guide I have been doing for over 10 years. I mean how much pink stuff do you really need or want? I'd rather just donate money to a breast cancer foundation than buy a pink scarf I will never wear that donates maybe 20% to a charity anyway.
So I was talking to my good friend Melissa Berry who is a breast cancer survivor and runs the site Cancer Fashionista and thought, "Why not let her do all the work for me?" Actually, that's not exactly what I was thinking, it was more along the lines of "How about a gift guide that contains gifts for actual women going through breast cancer treatment? Things they might not know they need, but do." At this stage in our lives we all probably know at least one friend or family member who has been affected by this awful disease so I thought this would really resonate with most.
So Melissa came over with her selections and you'll just have to watch the video to see what she picks. But don't worry, I have links to all the items listed below.
YES! I LOOK FORWARD TO #GROWINGYOUNGER
PLEASE SUBSCRIBE ME TO YOUR MAILING LIST.
BCA Gift Guide Video
LINKS TO MELISSA'S PICKS
1. Ana Ono Rachel Bra, $54 This is their best seller because anyone can wear it! This line is basically the Victoria's Secret of mastectomy bras Just a super sexy yet COMFY bra that happens to be great for those who have had surgery—why? Because it has a classic cup shape WITHOUT underwires (you're not supposed to wear underwire post surgery).
2. Ana Ono Miena Robe, $68 Also from Ana Ono is this amazing robe that anyone can wear ($68); but also offers a version with a DRAIN BELT ($78). It's super soft and the perfect gift for someone about to have surgery;
3. Violets Are Blue All Natural Deodorant, $16 According to Melissa this is the most amazing all natural deodorant. It's ALUMINUM free; ALCOHOL free contains 6 essential oils and has gorgeous packaging. All women should be using this frankly.
4. "Anjali" Lash by Muah Makep, $15 These synthetic lashes are unlike any others because every lash is hand made onto a thin, flexible band providing light and gentle wear. Perfect for those who have sensitive eyes and/or have no lashes at all. For each pair sold, $5 will be donated to the Triple Negative Breast Cancer Foundation.

5. Thrive Causemetics Infinity Waterproof Lash Adhesive, $16 This waterproof, latex-free, sulfate-free and paraben-free lash adhesive is powered by 24hr Hold Technology™. This proprietary formula was designed with sensitive skin in mind—it's completely free of latex + other irritating chemicals. You always need to check with your doctor first if you're undergoing chemotherapy, but he/she is more likely to approve of this one. Also, for every product purchased, they give one to a woman THRIVING through breast cancer or domestic violence.
6. Ana Ono "Medicated" Sleep Mask, $15 Can you tell Melissa loves this brand? Why not get your friend this adorable satin eye shade̴Ì_filled with gentle batting and a gift card so she can get a robe and/or bra?
7. Morning Glamor "Beauty Sleep" Word Print 2-Pack Satin Pillowcases, $24.99 Who knew that when your hair starts to fall out that the cross grains of a standard cotton pillowcase can HURT! Satin pillowcases are not only better for your hair, but your skin too! They come in other patterns as well.
8. Savvy Travelers Wipeaholic Subscription, $20 These beauty wipes are perfect for someone in the hospital or just a busy woman on the go. The Speak Eazy wipes are particularly amazing product for anyone, but especially when you've got a long day at the doctor's office. They are a nice way to feel fresh even if you can't use a toothbrush. 25% of sales on their Wipeaholic subscription during the month of October will be donated to the Triple Negative Breast Cancer Foundation..just use the code "tripleneg" at check out.
9. Rapid Repair Fluid by Sunshine Botanicals, $55 Melissa adores this incredible product because it has ridiculous healing properties. It treats the needs of sensitive, problem, and environmentally damaged skin conditions. This multi-functional serum can be used every day, or 4 times per day on a bruise or wound. It's excellent for radiation patients but always consult your doctor first. It helps skins that are recovering and compromised from radiation and chemotherapy treatments. It's free of parabens, petrochemicals, fragrance, phthalates and chemical preservatives and there is no animal testing.
10. One Tough Muther Tank Top, $14.99 We think this tank says it all. By donning an OTM shirt, women were proudly displaying their strength, courage, resilience, and toughness. When one wear this she may feel a strong, positive power.
11. Dangerous Boobies: Breaking Up with My Time-Bomb Breasts by Caitlin Brodnick, $11.08 I love this book (and Caitlin!) because she takes you on her journey as pre-viver. Instead of living in fear, she took the brave step to get genetic testing and made the decision to get a bilateral mastectomy without even having breast cancer. Such a beautiful, courageous example of being proactive. It's a funny yet very real and relatable book. If you have pair of boobies…then you simply need to read it!
12. Jane Iredale Magic Mitt, $15 This soft, knitted micro-fiber cloth relies only on water and tiny micro-fibers to penetrate and wash away oil and grime from sensitive skin. 100% of the profits go to Living Beyond Breast Cancer (lbbc.org), a national education and support group.
13. Rebecca Taylor Rose Clip Chiffon Ruffle Top, $325 This one is a bonus since we didn't mention it in the video. In honor of Breast Cancer Awareness Month this blush pink blouse was designed exclusively for the Triple Negative Breast Cancer Foundation (TNBCF). Made in rose-flecked clip chiffon and floral lace, it features a voluminous wrap-around ruffle and sheer yoke. 50% of the proceeds from this piece will benefit the foundation.
See our most recent BCA Gift Guide: The Best Breast Cancer Awareness Gift Guide From A Breast Cancer Survivor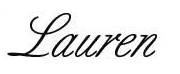 Are you following Fountain Of 30 on Facebook, Twitter, Instagram and Pinterest? We've got lots going on, so join in on the fun! Subscribe to our newsletter here. Oh and we also started a Facebook Group called Aging Backwards for women to discuss everything good and bad about being over 35.