I am approached by companies that sell and promote monthly fashion box memberships all the time. It seems everyone and their brother has one (except for me and if I did it would rock). I love the food ones but many of the fashion boxes I have tried have been fairly lackluster…and that's being kind. That was until I received the Box of Style by Rachel Zoe Fall 2018 edition. I was honestly pleasantly surprised. In fact I have been wearing and using all of the items. So I have no problem recommending it. After all you know I only promote what I love and would honesty wear, because I wouldn't want you all coming after me and also I am a terrible liar.
Why You Need A Box Of Style by Rachel Zoe
Rachel Zoe has tapped into her exclusive network to bring members the most coveted brands and items each season and in each edition at least one item is designed exclusively for Box of Style. Brands in past boxes have included: Skova, Kate Sommerville, Alexis Bittar, Mara Hoffman, Miansai, Cluse watches, La Mer, Luv AJ, Tatcha, Sunday Riley, GiGI New York, Oribe and Kopari.
YES! I LOOK FORWARD TO #GROWINGYOUNGER
PLEASE SUBSCRIBE ME TO YOUR MAILING LIST.
They are perfect for the busy modern woman who doesn't have time to scour the latest trends but wants to look and feel her best. Or for those who want access to hard-to-find brands and custom collaborations that can't be found anywhere else at an incredible value. They are also ideal for those who desire to be a bit more adventurous with their style and don't have a personal stylist on tap—Box of Style to the rescue! Have a girlfriend who could use a little updating? This makes the perfect gift (the holidays are coming).
What's the Deal?
So here's the rub, for $99 you get $400 worth of products (fashion and beauty) and they are actually ones you will not only use, but LOVE. This luxury subscription service is curated by designer and editor, Rachel Zoe and delivered 4 times a year. Each season, the box contains the box will contain at least 5 statement staples (fashion, beauty and lifestyle) to elevate your everyday look. You can buy it once or pay $349.99 annually.
"Fall is the ultimate fashion season, filled with luxurious layers and lush fabrics. For this edition of the Box, I have hand-selected some of my favorite cozy and glamorous essentials to carry you through the coming months in style. Each piece is intended to be layered into your existing wardrobe and worn for any and every occasion, day or night. I hope you're as obsessed with these finds as I am!"  – Rachel Zoe
Here's What's Inside the Fall 2018 Box Of Style:
Cleobella Sevigny Caplet,​ ​retail value: $228
According to Zoe, "Luxe draped knitwear is a huge trend for ​the season​ ​and​ never goes out of style. In my favorite fall hue—bordeaux—this capelet looks stunning with everything from wide-leg​ denim to trousers to evening wear." There are two colors from which to chose.
B-Low The Belt Camille Wrap Belt Exclusive, retails for $70
I adore this belt! It doubles as both a waist and hip belt for an all-in-one accessory. It's made from vegan leather and the yellow gold rings make a huge statement. You have a choice of two sizes; S/M and L/XL
Chloe Tassel Necklace Exclusive, retails for $80
The exclusive design allows you to achieve the look of 4 layered necklaces in one simple piece. Wear it as a choker or a longer layered piece to switch up your daily baubles. Or wear it all together like I do! It's rather fabulous.
"I wanted to do the styling for you with this delicately layered 18K gold-plated ​necklace complete with crystal accents." -Zoe
Caudalie Vinoperfect Radiance Serum, retails for $79
I am a huge proponent of facial serum, especially as we age. "This is the ideal product for rejuvenating post-summer skin.​ Serum is always a good idea—I apply mine throughout the day," says Zoe.​
This 30 ml (full) size is ideal for all skin types and proven to even out skin tone to enhance your complexion's radiance.
Beauty Pie Über Volume Boost Mascara, retails for $24
Zoe says, "I don't leave my house without a full lash. This formula is amazing—it gives me that glossy and voluminous look all day long." I feel the same way. The triple-action brush circles, coats and thickens for beautiful and visibly-volumized lashes.
There's a Deal For New Subscribers!
If you are a new subscriber you can receive $25 off your first subscription! Simply click on this Box of Style link and enter the code FALLAFF25.  So now you know why you need a Box of Style.
For more information or to order visit Rachel Zoe's Box of Style.
Oh and if you want to learn more about my #agingbackwards philosophy check out this interview I did for BeautyEssentials.net. Lauren Dimet Waters Interview : How to Age Backwards?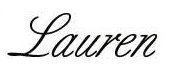 Are you following Fountain Of 30 on Facebook, Twitter, Instagram and Pinterest? We've got lots going on, so join in on the fun! Subscribe to our newsletter here. Oh and we also started a Facebook Group called Aging Backwards for women to discuss everything good and bad about being over 40.
Disclosure; Product received for review but opinions are 100% my own.
Feature image photo by Gretchen Buck Murcott. Others by Fountain Of 30.