I love jumpsuits. I really do. Even in the summer. One and done. You don't have to put much thought into it at all. Just throw it on, add a few accessories, some cute sandals and you are out the door. Therefore I am stocking up for summer. I already own a few solid colored jumpsuits, but I'm looking to add a floral one, a chambray or denim one (not overalls because those are for children) and one that's cropped to my collection. So as usual I have turned my online shopping excursion into a post. I figure you can never have enough jumpsuits so why not get a few for yourself? I found 15 summer jumpsuits under 150 dollars. I know I plan on making them my summer wardrobe staple.
Any woman with any shape over the age of 40 can wear a jumpsuit. Think of it as a dress replacement that's a little more trendy. After your mid -40's you may no longer feel comfortable in shorts (I know I don't) and jeans can be a little heavy (even cropped ones) on a hot day. Enter the jumpsuit.
How To Wear a Jumpsuit When You're Over 40
You just need to know your figure flaws (hide those) and your killer attributes (flaunt those). If your arms are still in great shape try a tank style, halter or off the shoulder (notice I don't show any bare shoulder because I still ABHOR the look. Sorry.). If your stomach isn't as flat as it used to be try a wrap style or a jumpsuit that ties at the waist to give you definition. If your thighs are not as slim as they were last summer (hey, it was a long winter) try a wide cut leg. If you think a long style is too much favbric try a cropped jumpsuit which is a welcome update on the trend this season. It will show off your shoes really well so make sure those are on point too (sandals, mules and espadrilles are always a safe bet).
YES! I LOOK FORWARD TO #GROWINGYOUNGER
PLEASE SUBSCRIBE ME TO YOUR MAILING LIST.
15 Summer Jumpsuits Under $150 Perfect For Women Over 40

Now jump on it!
Here are some other trends you should check out too Retro Inspired Swimsuits and Round Straw Handbags.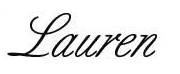 Are you following Fountain Of 30 on Facebook, Twitter, Instagram and Pinterest? We've got lots going on, so join in on the fun! Subscribe to our newsletter here. Oh and we also started a Facebook Group called Aging Backwards for women to discuss everything good and bad about being over 40.