Straw bags are a trend that won't quit! They have been around for at least the past few summers, but this year the shape has changed. This is one trend that is going to be huge. And round. Trust me on this one. Round straw handbags are the must-have trend for summer!
It doesn't matter if it's a clutch, crossbody, shoulder bag or tote, every handbag designer has adopted some straw, wicker, rattan or bamboo version into their collections. The difference this summer is to just make sure it's some version of straw and that it's circular. It's time to dump the hard edges and go round.
You can opt for plain raffia, colored, embellished or striped. In fact, because they are generally rather inexpensive (as far as handbags go) I say you get at least 2! Don't worry about getting a designer version either. The beauty with a straw bag is that nobody can really tell the difference unless they are looking at the label inside.
YES! I LOOK FORWARD TO #GROWINGYOUNGER
PLEASE SUBSCRIBE ME TO YOUR MAILING LIST.
The wonderful thing about a round straw bag is that it will soften every look and is a trend any woman of any age can pull off. Wear one with jeans, a silk top and your Ray Bans or pair it with a sundress and sandals. Perfect for day or night this bag will become your new fave. So grab one or three!
shop for round straw handbags here:

Here are some other trend post you might enjoy as well Looks For Less: Pair Playful Espadrilles with Sophisticated Sunglasses and How To Wear The Paper Bag Pants Trend When You're Over 40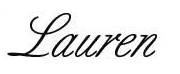 Are you following Fountain Of 30 on Facebook, Twitter, Instagram and Pinterest? We've got lots going on, so join in on the fun! Subscribe to our newsletter here. Oh and we also started a Facebook Group called Aging Backwards for women to discuss everything good and bad about being over 40.

Image Layout: Fountain Of 30