If you are like me, you wait until the last-minute to buy gifts for your loved ones for Valentine's Day. For me, it's probably because I am still feeling the after-effects of the holidays. Even though I notice all the Valentine's Day wares everywhere I go after January 1, it still doesn't motivate me. With less than two weeks left, you might think you are relegated to Russell Stover Chocolate heart boxes from the drugstore or overpriced roses (that die), but that's not really the case. I have found some of the best Valentine's Day gifts that should work perfectly and will arrive on time.
Best Valentine's Day Gifts 2022

Doesn't this little plant sorta say it all? Also it's hard to kill (needs little water or light) which is a bonus. Perfect for those of us with a brown thumb.
YES! I LOOK FORWARD TO #GROWINGYOUNGER
PLEASE SUBSCRIBE ME TO YOUR MAILING LIST.
You might think hot sauce is an odd choice for a Valentine's Day gift, but it does keep things hot and spicy. Lola's hot sauces are 100% All Natural, Plant Based, Keto, Low Sodium, Non-GMO, Gluten Free…and most importantly delicious! They will have 6 flavors to fall in love with! My son thinks this is the best gift for professing your love. He's also addicted to hot sauce.
Upgrade her beauty sleep with the silkiness of satin. Each set comes with a satin pillow case (helps skin and hair by reducing friction which can cause creasing), an eye mask and a Scrunchie.
Another odd one I know but as someone who eats a LOT of protein daily (and the mother of boys) there is no such thing as too much jerky in my house. This "better-for-you" jerky is made in the South African Style. Biltong packs an even higher protein count than your typical jerky. With 36g Protein and 0g sugar per bag, these minimally processed snacks are truly made to work and keep you at peak performance! And they taste incredible!
We all know the best love is self-love…so wear it!
How about some delicious cookies with a cause? 10% of all the profits from Food & Courage go directly to organizations focused on ending the global crisis of human trafficking. This is a cause I am personally passionate about so I support this all day long.
This brand new sparkling fruity-floral fragrance from Dolce& Gabbana embodies a woman's evolution to self-love and self-confidence. It has top notes of passion fruit, bergamot and lemon, middle notes of pink lily accord and rose, and base notes of musk, sandalwood and vanilla.
I can't gush on more about the awesomeness of these earbuds. I received iPods a couple years ago and they are painful and constantly falling out of my small ears. I had given up until I tried JLab GO Air Sport which hook around my ears and are so comfortable I forget I am wearing them! They feature 8+ hours of playtime in each earbud and 24+ extra hours from the charging case (32+ hours total). Return them to the case to recharge the buds, and use the integrated USB cable to charge the case. So easy. And they come in 6 fun colors for just $30 a pair!
This is the perfect gift for your Galentine, don't you think? Some of us celebrate with our significant other and some of us celebrate by throwing back shots with our BFF's. This eco-friendly bamboo tequila tasting set features six ceramic shot glasses, a bamboo serving tray with six slots for serving, along with a bamboo cutting board and ceramic knife. Reusable glasses allow for multiple pours. Cheers!
I'd rather have this limited-edition candle from the Roses collection than a dozen red roses all day long. It lasts longer too.
If you're going to eat chocolate why not consume some that not only tastes delicious but helps your libido? This champagne & berry chocolate bar is ethically sourced, uses vegan dark chocolate and is paired with a thoughtful blend of vitamins, amino acids and botanicals. Get your sexy on.
Happy Valentine's Day!
XO,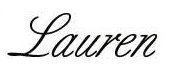 You may also like to read Valentine's Day Decor Ideas You Will Love and These Decadent Chocolate Cupcakes are Gluten Free and Made From Scratch.
This post contains affiliate links which may give us a commission at no additional cost to you.
Are you following Fountain Of 30 on Facebook, Twitter, Instagram and Pinterest? We've got lots going on, so join in on the fun! Subscribe to our newsletter here. You don't want to miss a post and promise not to bug you to death. We also started a Facebook Group called Growing Younger for women to discuss everything good and bad about being over 40. Additionally Lauren now hosts a podcast called Beauty is a Bitch! and a weekly Instagram Live series called "Growing Younger Gabfest with Lauren."
Please pin!