Much like the fashions of New York Fashion Week Spring '18, the beauty was equally unwearable. If you are under the age of 30 you are more than welcome to disagree with me, but for those of us in midlife, it was a bust. There was nothing very new or truly inspiring in the way of fashion or makeup. I don't mean to sound like a Debbie Downer but it really was spectacularly bad this season. Then again most of the beauty looks one sees on the runway are meant for show. But that's not to say that some of the hair, makeup and nails don't trickle into every day life.
Here are the top 10 beauty trends from NYFW Spring '18 you might want to try.
YES! I LOOK FORWARD TO #GROWINGYOUNGER
PLEASE SUBSCRIBE ME TO YOUR MAILING LIST.
You Do You, I'll Do Me (the no makeup look)
This is great in theory but is a really hard makeup trend to nail if you are over 40. I mean can you imagine leaving your house without lipstick? Yeah, me neither. Shown at: Calvin Klein, Brandon Maxwell, Victoria Beckham, Alexander Wang, Pamela Roland. 3.1 Phillip Lim, Jonathan Simkhai, Christian Siriano and Diane von Furstenberg to name just a handful.
Crazy Cat Eyes
When I say crazy I mean just that. The colors ranged from white to blue and the lines sometimes started at the edge of the eye. Again I don't suggest this trend if you are over 40. You will just look crazy. Shown at: Jason Wu, Marc Jacobs, Tom Ford, Monse, Jill Stuart, Ulla Johnson and more.

Over Highlighting
This trend disturbs me and I blame the Kardashians. It generally looks as though someone just painted highlighter on their cheeks and forgot to blend it. If you are over 40 I say tread lightly in the highlighting zone. And for the love of God, please blend. Shown at: Christian Siriano, Fenty x Puma, Anna Sui, Vivienne Tam, Victoria Beckham, Olivia Palermo x Banana Republic, Francesca Liberatore, Brandon Maxwell and others.
Berry Stained Lips
I love a deep red or berry lip and thankfully there were a handful of designers who showcased it. Please try this at home. Find the shade that works for you and wear it! Shown at: Naeem Khan, Philipp Plein, Helmut Lang, Derek Lam and Cynthia Rowley

Jeweled Nails
We've seen this in recent seasons and spring 18 was no exception. Some designers gobbed gems, beads, feathers and safety pins on to runway nails. You may like to try this with one or two jewels on one or tow nails. Shown at: Libertine, Philipp Plein and The Blonds
Neon Nails
Thankfully there were lots of nude and light colored nails but if you want to try something a little more daring, neon nails like pink and orange were on plenty of runways. Seen at: Jeremy Scott, Fenty x Puma and Marc Jacobs
Center Part
What I love about a center part is that it is ageless. It really depends on your hair style and the shape of your face if you can pull it off. I say, give it a try. At least if you are pulling your hair back into a ponytail. Shown at: Jeremy Scott, Calvin Klein, Carolina Herrera, 3.1 Phillip Lim, Christian Siriano, Ulla Johnson, Alice + Olivia, Anna Sui, Brandon Maxwell, Derek Lam, DVF, Helmut Lang and more

Slicked Back Hair
This look is not for everyone. Hair is generally slicked back to about the ear and the rest of your hair is to be left au natural. If you hate a lot of product in your hair (like I do) you may want to skip this one. I'd like to say this look wont' go mainstream but ten I saw it on a few celebs at The Emmys. Shown at:  Sally La Pointe, Prabal Gurung, Jason Wu, 3.1 Phillip Lim, Fenty x Puma and more
Matte Super Waves
Here is why I don't care for this look if you are over 40. Dry looking hair is aging and shiny hair is more youthful. To get a matte texture to your hair you can use dry shampoo which takes away any shine. I will be skipping this one. Shown at: Jonathan Simkhai, Cynthia Rowley, Creatures of Comfort, Alexander Wang,
Bed Head
When I say bed head it literally looks like you just got out of bed after a romp in the hay and went about your business. If you are over 40 you might just look like a crazy person and/or a bag lady. Shown at: Libertine, Jonathan Simkhai and Coach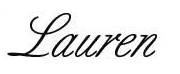 You may also like Top 10 NYFW Spring '18 Trends Women Over 40 Can Wear and The Top 8 Beauty & Hair Trends From NYFW Fall '17 You May Actually Wear
Photos: Allure, InStyle, Elle, WWD

Are you following Fountain Of 30 on Facebook, Twitter, Instagram and Pinterest? We've got lots going on, so join in on the fun! Subscribe to our newsletter here. Oh and we also started a Facebook Group called Aging Backwards for women to discuss everything good and bad about being over 35.
Image Layout: Fountain Of 30
Please pin!