I have wavy and somewhat curly hair which can be frizzy and I color the hell out of it to cover grey so to say my hair can use intensive help is an understatement. I'm fairly certain I'm not alone. Aging, coloring and over-styling can damage your hair to what you would think is the point of no return, but that's not necessarily so. Some hair masks can virtually revive stressed tresses in just one or two uses. Recently I focused on facial masks so I thought it was only right I move on to hair. Here are my top 10 hair masks (in no special order).
Top 10 Hair Masks For Damaged Hair
1. Philip B. Katira Hair Masque, $42
If you have coarse and frizzy hair then this is the mask for you. It's an intensive oil-free treatment that truly leaves hair soft and not weighted down. I left it on until it was nearly dry and added a little blow dryer heat (just a bit) for a total of about 30 minutes and then rinsed. It's paraben free and color & keratin-treatment safe.
YES! I LOOK FORWARD TO #GROWINGYOUNGER
PLEASE SUBSCRIBE ME TO YOUR MAILING LIST.
2. Living Proof "Perfect Hair Day" Night Cap Perfector, $29
This silicone-free, oil-free mask is totally different. You actually leave it on overnight and it works to make your hair unbelievably shiny for a week – overnight! It's weightless, fast-absorbing and pillow-safe. This perfector is suitable for all hair types. I combed through about 4 pumps to my dry hair (focusing on my ends) before bed and rinsed it out in the morning. My hair looked so shinny!
3. Fekkai Technician Color Care Luxe Color Masque, $25
Technician Color Care Luxe Color Masque not only revives every strand but protects your color. So if you color your hair, this is a mask you should not live without. It smells heavenly (roses) and is infused with the oil of pure grapeseed. I have been using this mask once a week for a long time and leave it on about 5 minutes while I'm in the shower after shampooing my hair.
4. KMS California Moist Repair Therapy Treatment, $16
For 0nly $12 this mask effectively repairs dry & damaged hair. It gets deep into your hair to re-build & strengthen it after just one use. It's formulated with panthenol & time-released spheres and blended with 18-MEA for smoothing action and infused with aloe vanilla to nourish & condition.
5. Avon Elastine PropoliThera Hair Mask, $18
There is so much "buzz" around this rejuvenating hair mask. Made with beeswax, honey and royal jelly (what bees eat), this nutrient-enriched formula will help deeply nourish your hair and repair damaged split-ends on all hair types. It's also paraben-free and sulfate-free.
6. Rahua Color Full™ Hair Mask, $62
If you have color treated hair, this mask is going to change your life! This repair hair mask boasts plant-based ingredients from the Amazon rainforest like rahua, morete and flaxseed oils that strengthen and nourish your strands. Not only that but it encapsulates pigment and adds incredible shine.
7. Pureology Colour Fanatic Instant Deep Conditioning Mask, $38
I love this mask from Pureology! It has 21 essential benefits to restore, protect and perfect all types of hair including normal, thick and color-treated. It only takes a couple of minutes after shampooing to feel the effects and your hair is insanely moisturized once it's styled. I can't rave enough.
8. Kiehl's Olive Fruit Oil Repairing Hair Masque, $28
This mask was formulated for dehydrated, under-nourished and damaged hair and provides intense conditioning, helping to repair severely weakened hair fibers by restoring its moisture content. It's ideal for hair weakened by overexposure to sun, chemical-processing and excessive heat styling. The mask contains avocado oil, lemon extract, and olive fruit oil to moisturize and strengthen severely parched hair. Apply a liberal amount of the mask to just washed hair concentrating on the ends and leave on for 3-5 minutes. Use it weekly.
9. Better Not Younger Hair Redemption Butter Masque, $35
This deep-conditioning hair masque melts and penetrates into hair strands to repair damage, lock in hydration, and improve strength and shine. The unique, plant-based butter blend leaves hair ultra-soft, hydrated, and shiny.
10. Redken Frizz Dismiss Mask, $29
Redken Frizz Dismiss Mask is an intense smoothing treatment for unruly, frizz-prone hair. It features an exclusive Humidity-Resist Complex to repel humidity while locking in moisture. Brazilian pracaxi oil strengthens the hair fiber for lasting manageability and control. After shampooing leave it on for 5-15 minutes and then rinse thoroughly for frizz-free hair!
Shop The Best Hair Masks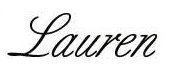 You might be interested in some of my related posts like 11 Of The Best Rose Beauty Products You Need To Try and 9 Of The Best Tinted Sunscreens For Your Face.
This post contains affiliate links which may give us a commission at no additional cost to you.
Are you following Fountain Of 30 on Facebook, Twitter, Instagram and Pinterest? We've got lots going on, so join in on the fun! Subscribe to our newsletter here. You don't want to miss a post and promise not to bug you to death. We also started a Facebook Group called Growing Younger for women to discuss everything good and bad about being over 40. Additionally Lauren now hosts a podcast called Beauty is a Bitch! and a weekly Instagram Live series called "Growing Younger Gabfest with Lauren."
Image layout: Fountain Of 30
Please pin!