This is a sponsored post, but opinions and recipes are my own.
I am venturing a guess that most of us have tried to make a least one at home hair and/or face mask since we have been home more during the pandemic. And I am sure you have found that some of your DIY masks work better than others. You will love my easy DIY face mask and hair mask using Colavita Olive Oil.
DIY Face Mask and Hair Mask
I have been making homemade face masks and hair masks for as long as I can remember. I made egg face masks as a teen (they smelled gross). I've made masks with honey and oatmeal (the oatmeal would fall off and make a mess). I even tried a recipe with tomatoes I think I read in Seventeen magazine (ouch, that stung).
YES! I LOOK FORWARD TO #GROWINGYOUNGER
PLEASE SUBSCRIBE ME TO YOUR MAILING LIST.
I also have vivid memories my mother slathering her hair mayonnaise and sitting under a drier. So I had to try that. Oh and there was the one time my friend and I shampooed our hair in a rain storm wearing bathing suits (my hair was super soft), although that wasn't really a mask more than it was some crazy hair "treatment" we had read about. But did we have fun! I was also known to steal a bottle of my dad's beer to wash my hair or make a mask with egg yolks every so often.
Colavita Olive Oil
Therefore I consider myself a bit of an expert, if even in my own mind. So when Colavita sent me some bottles of their amazing Italian extra virgin olive oil (it's one of my favorites by far) I used most for cooking. But I also used some Colavita olive oil to create my favorite olive oil hair mask and my favorite homemade face mask. Now I want to share these simple recipes with you. And chances are good you already have these ingredients in your home.
Olive Oil DIY Face Mask
This face mask is made with three simple ingredients; olive oil, avocado and turmeric.
Avocado is one amazing fruit. Yes, it makes my favorite guacamole and avocado toast, but it's an unbelievably good moisturizer because of its natural oils, fatty acids and antioxidants. So when you mix it with olive oil the natural oils combine and really penetrate super dry skin.
I often just use this simple mask alone, but when my skin is feeling extra stressed, looks blah or I have an acne breakout (a new anomaly called maskne) I add a little turmeric as well. Turmeric has been used in herbal medicine for treating tons of skin and health aliments because it really works. For skin it's antibacterial and an antiseptic (great for pesky breakouts), it soothes irritation and it's an antioxidant.
Recipe: Mix a quarter of a ripe avocado with a tablespoon of olive oil and 1/4 teaspoon of turmeric. Apply to a clean face for 15-30 minutes and rinse off. If you are left with a little yellow/orange tint to your face simply pour some milk onto a cotton pad and wipe off. Or if you can stand it, I promise your skin will be normal by morning.

Olive Oil Hair Mask
This hair mask is for super stressed out, frazzled and dry hair. It's only two ingredients…banana and olive oil!
We always have bananas in our house. They are a go-to snack and my husband puts one on his cereal every single morning. Yet, since they are rich in antioxidants and potassium, not to mention they are loaded with fatty oils they are great for moisture for your hair. Add some olive oil and you are in business!
Recipe: Simply puree one whole banana with a tablespoon of olive oil in a blender. If you want even more moisture you can also add a tablespoon of natural honey. Once it's the consistency of a smoothie apply it to just-shampooed, damp hair focusing on the ends. Twist it up or cover with a plastic shower cap and leave in for at least 30 minutes and up to an hour. Then rinse and condition your hair with a mild conditioner and style as usual.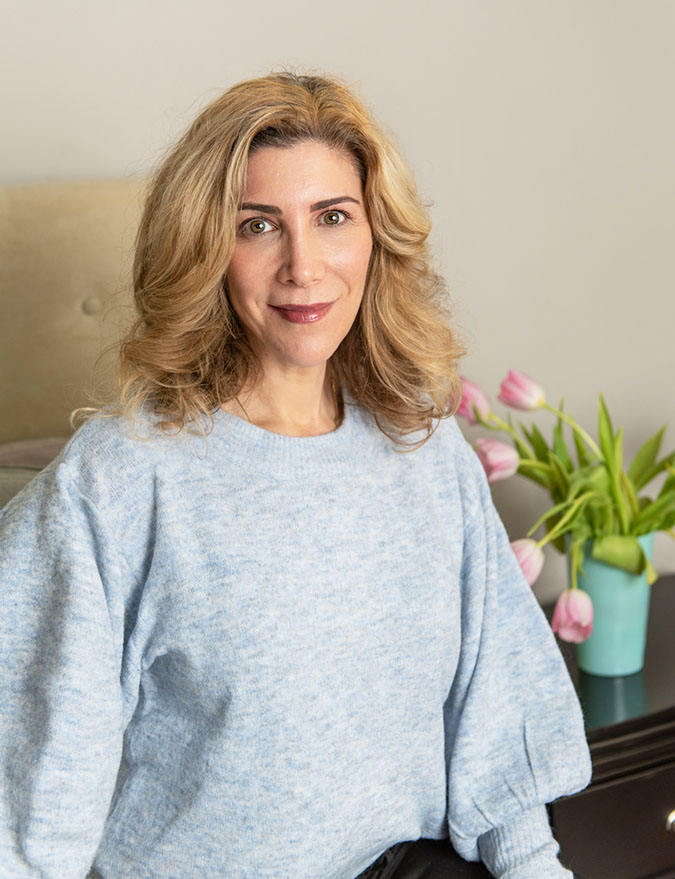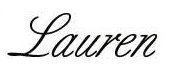 You might also like to read 12 Of The Best Facial Cleansers For Aging/Sensitive Skin and Our Top Anti-Aging Facial Mask Picks
This post contains affiliate links which may give us a commission at no additional cost to you.
Are you following Fountain Of 30 on Facebook, Twitter, Instagram and Pinterest? We've got lots going on, so join in on the fun! Subscribe to our newsletter here. You don't want to miss a post and promise not to bug you to death. We also started a Facebook Group called Growing Younger for women to discuss everything good and bad about being over 40. And Lauren now hosts a podcast called Beauty is a Bitch!

Please pin!