In case you have not noticed, white skinny jeans are the jeans to rock this summer. It doesn't matter if you wear them long or just above the ankle (avoid cropped which just make your legs look short) – so long as they are white. Now since we are talking about white jeans I personally think it's foolish to spend a lot of money on denim that you'll be lucky to get through one summer not ruining. So I have done my research and located some pairs of white denim that all come in at under $100! In fact, my personal favorite white jeans are actually by Old Navy (here I go again)! Old Navy's Mid-Rise Stay White Rockstar Skinny Jeans, $40 are a game-changer. They are truly universally flattering and sit high enough on the waist that they hold everything in. They also do something that's hard for a white jean to do – they make your legs look skinny! Better yet, they are nearly impossible to stain! So go ahead and sit on the grass and drink that red wine. I have turned more women on to these jeans (Old Navy should pay me).
How should you style white jeans? Any way you want! They look great with pretty much everything. I love pairing mine with a blue denim or chambray tank and a pair of sandals. You also can't go wrong with a patterned top and pointy-toe stilettos. So go ahead and swap out your tried and true blues for some white jeans this summer.
Little tip…if you think your behind will look large, look for a pair with larger pockets. That's the trick to making your bum look smaller. The larger the pockets, the smaller it looks. I'm not talking about giant pockets, but ones large enough to make you feel confident.
YES! I LOOK FORWARD TO #GROWINGYOUNGER
PLEASE SUBSCRIBE ME TO YOUR MAILING LIST.
All the pairs of white jeans below are under $100. In fact, many pairs are under $50.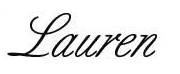 Are you following Fountain Of 30 on Facebook, Twitter, Instagram and Pinterest? We've got lots going on, so join in on the fun! Subscribe to our newsletter here. Oh and we are now on Snapchat too!