Over the summer I was able to not only see Sheryl Crow live in concert, but meet and interview her about her collection of clothing on HSN. She is about to debut her fall Sheryl Crow collection and you can catch her live on HSN on August 23rd at 12pm, 2pm, 5pm, 6pm and 9pm ET.
All I Want To Do Is Have Some Fun
The Sheryl Crow line focuses on statement pieces with an Americana Flare which is totally her unique style. In fact, she wears her own collection for concerts and her every day life. You really can look rocker chic like Sheryl Crow! Jackets range from $90-$170, pants and denim from $50-$70, dresses from $80-$150 and footwear from $180-$300. Almost all the items in her collection have embellishment, embroidery, beading or fringe and are available in a wide range of sizes so every woman can rock her own look with confidence.
YES! I LOOK FORWARD TO #GROWINGYOUNGER
PLEASE SUBSCRIBE ME TO YOUR MAILING LIST.
My Interview With Sheryl Crow
FO30: Was designing a line of clothes a dream of yours? How did this line with HSN come to be?
SC: I am always on a curiosity trip. I love learning new things, so designing a line of clothes was a natural progression. And I love fashion; what looks cool, feels good and what you can afford. I referred to my own constant go-to's and am inspired by what I see on my travels everywhere around me. As for HSN, Hannah Rochelle approached me and knew I had a love for clothes that never go out of style.
I came from a middle class family and my parents worked hard for their money. That still resonates with me today. Even though I can afford to, I would never spend $3,000 on a handbag. I think it's demoralizing when you open up a fashion magazine and feel like you have to buy something really expensive to feel like you have made it.
I want to bring cool clothing to women that everyone can afford and looks good on any size that has a little bit of an edge. So that worked with what HSN is trying to accomplish.
FO30: What is the inspiration for your line? What is your process?
SC: My style is Americana. When I go through my closet I notice I have a lot of vintage 70's clothes so that inspired my line. I am drawn to classic vintage. I love a pair of tripped out jeans with a classic Chanel style jacket.
FO30: What key pieces from your collection should every woman over 40 own? Even if she's not a rocker and lives in NYC?
SC: I have this classic printed maxi boho style dress that literally looks good on every body type and it's every age appropriate. I have seen it on so many women and it always makes me happy. I also wear my American bootie a lot. It goes with everything and is really comfortable. There is also an embellished printed jacket with some sparkle I think works well on all types of women.
FO30: I LOVED the sequined vest (now sold out) you wore with red sequined jeans when I saw you in concert.
SC: I love that vest too. It looks great over graphic tees or over a denim shirt. It's kind of edgy but wearable.
FO30: How does fashion empower women?
SC: Fashion sets the tone for that first impression. I have had some fashion faux pas earlier in my career, but that's when I went against my style sense and let other people dress me. They talked me into wearing things that I wasn't really comfortable in. You can tell if it doesn't feel like your second skin, it will show you are not comfortable. And you probably won't like the way you look because of how you feel.
FO30: You can take more fashion risks than the average over 40 woman, but what is the ONE thing you suggest a woman over 40 wear to step out of her comfort zone, but still look and feel amazing?
SC: I'm a leather jeans girl and think they look great on women of every age. I wear them all the time. Ralph Lauren is a giant inspiration for me. I love everything he does. I'd say he is my go-to designer. His style rocks, but is also classic.
FO30: Do you think age matters when it comes to fashion?
SC: Yes, it matters because our bodies change. It doesn't matter how hard you work out because our skin changes. But the number one rule is to wear things that look good on YOUR body.
FO30: Have you changed your style over the years? If so how?
SC: There was a moment I went more glam, but I felt more exposed then. It was back when I was everywhere (late 90's). I was on more red carpets and even have an album where I was very glam. But now that I am older and where I am in my career I remain true to my own style. I always say "Take note if you are wearing your clothes or if they are wearing you!"
Shop These Selections from the Sheryl Crow Collection



Pictured Above:
Sheryl Crow Printed Maxi Dress, $119.90
Print Side-Stripe Skinny Jean, $89.90
Sheryl Crow Leather Americana Bootie, $189.90
Sheryl Crow Embellished Mesh Dress with Slip, $129.90
Leather Pull-On Boot, $199
Sheryl Crow Novelty Twill Cargo Jacket, $79.90
Shop The Sheryl Crow collection for HSN here.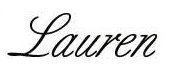 Are you following Fountain Of 30 on Facebook, Twitter, Instagram and Pinterest? We've got lots going on, so join in on the fun! Subscribe to our newsletter here.  You don't want to miss a post and promise not to bug you to death. Oh and we also started a Facebook Group called Aging Backwards! for women to discuss everything good and bad about being over 40.
Pictured at top: Sheryl Crow with Lauren Dimet Waters of Fountain Of 30
Photos: Shahar Azran
Image Layout: Fountain Of 30