You may think rompers are off limits for you if you are over the age of 40 (even the name sounds juvenile), but they don't have to be. First you have to have an honest conversation with yourself. It goes like this: "Self, are my legs looking better than most 30 year-olds? Or do I have veins, thighs that are touching and legs I'd rather hide?" If the answer is the latter, you may want to skip this trend or stick with jumpsuits. If your legs are banging, you can wear a romper, but there are some tricks to the trend.
Remember the model wearing the romper in the picture is much taller than most human women, so keep in mind the length might actually work on you, but study the picture hard and be sure the shorts are long enough. Obviously you are going to want to try (it on) before you buy.
Tips for Buying a Romper and How to Wear a Romper
Buy it a size larger. I do this anyway because I have a long torso, but a size larger will make it longer and more comfortable.
Look for inseams of at least 3″. The longer the shorts, the better.
If it has cuffs, you can unroll them adding inches to the shorts.
Don't be too cutesy, a negligee style will look ridiculous.
Consider a culotte style if you feel your legs are not show-worthy.
Wear a flat shoe (like a sandal) because heels will shrink the length of the shorts.
Check yourself from all angles, including behind. A full-length mirror is your friend here.
If you have any doubts or don't feel 100% confident wearing a romper, skip this trend. I have an Old Navy romper I bought a few seasons ago and have been wearing it to death, but I made sure to buy it in a size large instead of my usual medium so it's long enough.
YES! I LOOK FORWARD TO #GROWINGYOUNGER
PLEASE SUBSCRIBE ME TO YOUR MAILING LIST.
Shop Rompers for Women Over 40
Here are some rompers for consideration: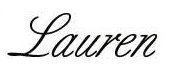 You may also like to read How To Style The Bermuda Jean Shorts Trend When You're Over 40 and How To Style The Boho Chic Trend When You're Over 40.
This post contains affiliate links which may give us a commission at no additional cost to you.
Are you following Fountain Of 30 on Facebook, Twitter, Instagram and Pinterest? We've got lots going on, so join in on the fun! Subscribe to our newsletter here. You don't want to miss a post and we promise not to bug you to death. We also started a Facebook Group called Growing Younger for women to discuss everything good and bad about being over 40. Be sure to listen to Lauren talk about all things anti-aging on the new podcast "Beauty is a Bitch!"
Image layout: Fountain Of 30
Please pin!