I realize this might seem like a no-brainer, but the one bathing suit you must have this summer is the perfect black one-piece swimsuit. Why? Well they are the most flattering and make you look slimmer instantly. And if you are like me that's really good news if you have been baking and drinking wine all quarantine. Thank God this swimsuit trend is over 40 as well as "I've gained 10 lbs" friendly too! Right? I'm sure you are probably thinking you already have a whole drawer full of black bathing suits, but trust me it's time to get a new one.
The Perfect Black One-Piece Swimsuit
We are all in agreement that the one-piece in black is the single most unilaterally flattering swimsuit style and we have known it for years! Yes, you might already own a Miraclesuit or something similar with ruching, but I want you to think a little sexier for your new purchase. Consider a suit with a deep v-neck, sheer side panels, a halter style, off-the-shoulder or some other silhouette you may never have even considered in years past. I promise you won't look silly if you follow these rules for your body type.
How To Pick A Swimsuit For Your Body Type
First you need to be honest with yourself. Nobody has the perfect body but if we know our flaws we can camouflage them. And maybe you have a few more flaws than you did last summer, but don't be too hard on yourself. I'm here to help.
YES! I LOOK FORWARD TO #GROWINGYOUNGER
PLEASE SUBSCRIBE ME TO YOUR MAILING LIST.
Big Chest
For woman with big tatas you might find suits that come in size S, M and L are not your friends. A medium might not cover your ample chest and a large is just too big. Luckily many one-piece suits are available by cup size and have underwire to offer you additional support without looking matronly. Another rule of thumb is to look for thicker bathing suit straps and double-stitched bands and avoid anything that does not have additional chest support. You want your girls high and strapped in.
Black One-Piece Swimsuit For Small Chest
Believe it or not having a small chest can pose a problem as well (although I am secretly jealous). Look for a suit with embellishments or ruffles around the chest to give the illusion of a larger bust. You can also find a suit with padding or if you want to show off the fact that you can wear anything, I say go for an ultra low-cut suit and not be afraid anything will slip out.
Large Booty
OK, so you are not a Kardashian nor do you really want to look like one, right? The younger set may be going for the high-cut suits that show off their backside but if you are over 40 you are going to want to keep it covered. So look for full-coverage and avoid ruffles or embellishment on the bottom half of your suit.
Flat Booty
You are free to show a little cheek (as long as they are still worthy of showing) which will trick the eye into thinking you have more going on back there. You should look for frills and ruching, as they give the illusion of a bigger behind.
Black One-Piece Swimsuit For Short Legs
If you want to elongate shorter legs, try suits with a slightly high cut leg. Showing a little more skin makes your legs appear longer. But at ALL costs avoid thongs. Please.
Tall
We know you don't have it easy when it comes to finding a one-piece that does not cause pain and/or give you a wedgie. Finding suits that are long enough used to be a problem, but now many brands offer "tall or "long torso," so you can get the extra length you need and still maintain a good fit.
Full Thighs
To flatter fuller thighs you will want to opt for a suit with a little bit more coverage on the bottom. A skirt or ruffle can help to conceal part of your upper leg.
Big Hips, Skinny Legs
The key to solving this issue is balance. You are going to want to balance out your shoulders with your hips. Pick a suit that gives the illusion of an elongated clavicle like the really hot style of the off-the-shoulder or a bandage top.
One-Piece Swimsuit For Athletic/Boy Body
The obvious goal here is to give you the illusion of more curves, which is actually easier than you might think. Look for a top with cups, a halter, sheer side paneling and gatherings of fabric. Avoid any tops that go straight across or shapeless full coverage one-pieces that will only enhance your athletic figure and make you look like you are on the swim team.
Broad Shoulders
A solid black one-piece swimsuit is truly your friend here but you are going to want to take the eye away from your shoulders so look for some waist detailing or mesh panels along the side. This will help create the illusion of an hourglass figure and even out a boxy upper body. Asymmetrical necklines are still really hot this season which is great news for you as they draw the eye up and away, instead of straight across.
Back Fat
Run in the other direction of any suit that has thin straps! They will dig into your skin and make those dreaded flesh folds even more pronounced. Look for suits with thicker straps and high backs to smooth any lumps and bumps. Also any suit that is too tight is going to exacerbate the problem. So be sure to check yourself out from the side before you throw down your credit card.
A Tummy
Most of us have had kids and only have a flat belly when we are laying flat on our backs. Hiding a tummy is actually not that hard. Ruching and peplums will help to conceal your stomach. A plunging neckline is an option too. Everyone will be looking at that instead of your mid-section! I promise you that.
Are you ready to find your next swimsuit? Here are dozens of options, a few of which are for every body type mentioned above.
Shop The Perfect Black One-Piece Swimsuit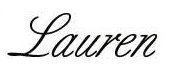 You may like to read more summer styling posts like How To Romp(er) When You're Over 40 and The Best Swim And Resort Wear For Women Over 40.
This post contains affiliate links which may give us a commission at no additional cost to you.
Are you following Fountain Of 30 on Facebook, Twitter, Instagram and Pinterest? We've got lots going on, so join in on the fun! Subscribe to our newsletter here. You don't want to miss a post and we promise not to bug you to death. We also started a Facebook Group called Growing Younger for women to discuss everything good and bad about being over 40. Be sure to listen to Lauren talk about all things anti-aging on the new podcast "Beauty is a Bitch!"
Image layout: Fountain Of 30
Please pin!