Here I go contradicting myself again. I said I did not care for 70's fashion trends and I find myself loving the 70's retro floral print (and of course clogs). When it come to a retro floral print a little goes a very long way. This trend is mostly for the millennial crowd who never lived in the 70's, but that's not to say you can't try it if you are over 40. Just be cautious.
I'd stay away from a mini skirt (well any mini skirt). Let me put it this way, if you remember watching "Laugh In" I'd stick with a retro floral bag, a shirt or a pair of shoes and never at once! Do not attempt wearing too much of this print unless you like to be out there and NOTICED! If you are a wall flower (excuse the bad pun) you may want to sit this one out.
Shop The TREND: retro floral prints
Here are some retro floral print items I am loving right now.
YES! I LOOK FORWARD TO #GROWINGYOUNGER
PLEASE SUBSCRIBE ME TO YOUR MAILING LIST.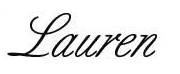 Are you following Fountain Of 30 on Facebook, Twitter, Instagram and Pinterest? We've got lots going on, so join in on the fun! Subscribe to our newsletter here. Oh and we are now on Snapchat too!