I love what micro-infusion microneedling does for my skin, but I don't love the price tag that comes with each doctor's visit. So I was more than happy to try Qure Skincare's Micro-Infusion Facial System which gives you clinic-level results from home – minus the "clinical" costs. This is a sponsored post but opinions are my own.
Qure Micro-Infusion Facial System
Qure Micro-Infusion Device and Serums is a unique 2-in-1 system that stamps your skin with hollow 24K gold .5 mm clinical grade needles (smaller than a human hair) and injects serum deep within the skin. It creates controlled trauma in the top layer of skin, yet it's virtually painless. Just like microneedling at a doctor's office it "stamps" and infuses skin-enhancing ingredients, directly into your skin and accelerates absorption by 300% for immediately visible results.
YES! I LOOK FORWARD TO #GROWINGYOUNGER
PLEASE SUBSCRIBE ME TO YOUR MAILING LIST.
You can choose the exact serum to use in your micro-infusion treatment. The Rejuvenating Epidermal Growth Factor Serum reveals a smoother, radiant complexion. The Hydra-Soothing Beta Glucan Serum gives instant, intense hydration for fresher, glowing skin. Or you can get both serums and mix them together to experience a complete set of benefits to suit your personal skincare needs.
It was reviewed and deemed safe to use by Dr. Maxfield and Dr. Shah who are dermatologists that run the YouTube account Doctorly.
What are some of the skin benefits?
Triggers collagen production
Improves elasticity
Provides more even skin tone and texture
Reduces pore size
Leaves a glowing, healthy complexion
Reduces fine lines and wrinkles
Skin is left rejuvenated and firmer
I truly appreciate I can personalize my treatments by choosing what serum I'm stamping into my skin to treat my specific concerns. I can even mix two together to get even more skincare benefits. And the best part? It's completely safe and so easy to use. I could feel a tingling sensation, but it was not painful at all. I had a little redness the first day but by day 2 my skin looked amazing!
Qure recommends using this system once every 2-4 weeks.
Watch my video to see my experience and results with the Qure Micro-infusion Facial System.
View this post on Instagram
Use our discount code FOUNTAINOF30 for 10% off your purchase.
Visit Qure Skincare to learn more and/or purchase.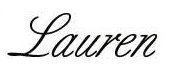 You may like to read more of my anti-aging beauty posts like The Best Sweat Proof Makeup For Over 40 Skin and The 11 Best Makeup Remover Wipes For Effortless Makeup Removal.
This post contains affiliate links which may give us a commission at no additional cost to you.
Are you following Fountain Of 30 on Facebook, Twitter, Instagram and Pinterest? We've got lots going on, so join in on the fun! Subscribe to our newsletter here. You don't want to miss a post and promise not to bug you to death. Join our Facebook Group called Growing Younger where women discuss everything good and bad about being over 50. Additionally Lauren hosts a bi-weekly podcast called Beauty is a Bitch! and an Instagram Live series called "Growing Younger Gabfest with Lauren."
Please pin!