This post has been sponsored by Poise®. All thoughts and opinions are my own. You're never too old to be poised. Yes, we are going to talk about a taboo subject—but it is one that affects many of us. I lead a very active lifestyle and work out whenever and wherever I can. I am not one to let a little light bladder leakage (LBL) get in my way. All that jumping around can cause a bit of leakage (especially after you've had a couple of kids). So I don't work out without some sort of protection, but I also won't let LBL slow me down and stop me from being active. That's why I am so happy to have discovered the new Poise® Active Collection™ at Target. TIP: You can save on your purchase when you download the Target app and add this Cartwheel offer.
Poise Active Incontinence Pads with Wings at Target
As we age, working out becomes even more important. Since women stop building bone mass after the age of 30, exercise should become a priority. This includes strength training exercises, weight-bearing aerobic activities, flexibility exercises, and stability and balance training. Bladder leakage when we work out (even when we sneeze) can be embarrassing. Therefore, too many women stop hitting the gym all together and that's a huge mistake. Bladder control loss is not something we talk about, so we may chose to suffer in silence, yet it is more common than you may realize. Now you can gain your confidence back with a little poise.
YES! I LOOK FORWARD TO #GROWINGYOUNGER
PLEASE SUBSCRIBE ME TO YOUR MAILING LIST.
I prefer Poise® Active Collection™ with Wings because they are discreet and come in three absorbencies (Light, Moderate and Maximum). They are basically like a thin panty liner, but the no-slip wings stay in place for comfortable protection designed for bladder leakage, so there is little chance of embarrassment. I always keep a few Poise Active Incontinence Pads with Wings in Light in my gym bag (and my everyday handbag) because these ultra thin pads do the trick. Discreetly. So be sure to head to Target where you will find all absorbencies of these incontinence pads. I promise you are not alone.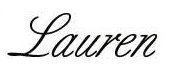 Please pin!