Looking back on previous 4th of July posts I realized we have never done a Fourth Of July Gift Guide. Never. Probably because I find most of the items rather tacky. But then I was thinking, are there not-ugly 4th of July items items to buy for one's self and others that are not tacky? After all I love the colors red, white and blue….just normally not all at once. Or do I?
So I started searching and was finding I was actually having fun! In fact, now I want a lot of these items. After all I am proud to be an American…why not show some spirit? Besides, you can use these items beyond the holiday.
Not-Ugly 4th Of July Items
I found not-ugly 4th of July items for your wardrobe, your home and festivities. So whether you take some time to relax, enjoy your family and friends or chose to shop all the 4th of July sales that will inevitably be going on…we wish you are and yours a fantastic upcoming 4th of July holiday!
YES! I LOOK FORWARD TO #GROWINGYOUNGER
PLEASE SUBSCRIBE ME TO YOUR MAILING LIST.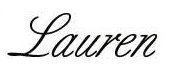 You may also like to read 11 Sorta Last-Minute Father's Day Gift Ideas and The Best Swimsuit Cover Ups For Women Over 40.
This post contains affiliate links which may give us a commission at no additional cost to you.
Are you following Fountain Of 30 on Facebook, Twitter, Instagram and Pinterest? We've got lots going on, so join in on the fun! Subscribe to our newsletter here. You don't want to miss a post and promise not to bug you to death. We also started a Facebook Group called Growing Younger for women to discuss everything good and bad about being over 40. Additionally Lauren now hosts a podcast called Beauty is a Bitch! and a weekly Instagram Live series called "Growing Younger Gabfest with Lauren."
Please pin!