Finding a bathing suit that is flattering, and you actually want to be seen in once you hit middle age, is bad enough, but when did my taste in cover-ups for them change as well? The other half of the battle now is finding that perfect swimsuit cover up that makes you look and feel like the goddess you are at the beach or pool.
Swimsuit Cover Ups For Women Over 40
I have come to the realization over the past 4 or 5 years that I no longer like shorts or short dresses, and apparently the same thing applies to my cover-ups. I have whole drawer of bathing suit coverings that I have amassed over the years that I no longer want to wear. They are suddenly too short. At least for me.
My mother once told me there will be a day when you are no longer comfortable in anything above the knee. Of course back then I did not believe her because I had OK legs (actually looking back they were banging, but I was too critical to appreciate them). Yet a few years ago I distinctly remember reaching for the shorts romper I wore to death the summer before, and it just didn't feel right. I am simply no longer confident in shorts. And it's me. It's not something society has dictated, because I truly believe you should always wear whatever makes you feel good.
YES! I LOOK FORWARD TO #GROWINGYOUNGER
PLEASE SUBSCRIBE ME TO YOUR MAILING LIST.
Therefore as I have and I will continue to do, my need to find some new cover-ups has become a post. You are coming shopping with me. I love a pareo and pool pants, but I'm only looking at less fussy (that don't require an additional top) one-and-done, toss-it-on-and-go options. The popular styles that I would consider for this excursion that are also trending right now are midi tunics, long kaftans, maxi coverups, long button downs and coverups that can also be dresses (beach to street).
So I did some shopping around and found the following. Now I just need to choose one or two for myself.
Shop The Best Cover Ups

Which style do you like best?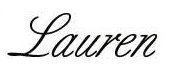 You may also like to read Stunning Swimwear for the Beach or Pool for Women Over 40 and Should You Splurge on Designer Sunglasses or Get Them for a Steal?
This post contains affiliate links which may give us a commission at no additional cost to you.
Are you following Fountain Of 30 on Facebook, Twitter, Instagram and Pinterest? We've got lots going on, so join in on the fun! Subscribe to our newsletter here. You don't want to miss a post and promise not to bug you to death. We also started a Facebook Group called Growing Younger for women to discuss everything good and bad about being over 40. Additionally Lauren now hosts a podcast called Beauty is a Bitch! and a weekly Instagram Live series called "Growing Younger Gabfest with Lauren."