I am embarrassed this happened to me but then I thought, if it can happen to me, who else has this happened to? So now I'm just angry. And I want to help others avoid what happened to me. Because if I nearly got scammed at the mall, it can happen to anyone.
I really loathe going to malls (shocking, I know, but I'd rather shop online) but once in a while I find myself needing to go. Such was the case a couple weeks ago. Whenever I walk by one of those kiosks in the walkway (you know, the ones with the aggressive salespeople who try to flag you down by offering you a sample of hand cream?) I avoid eye contact and keep walking.
Well I don't know what was different this one day, but I stopped. I'm not sure why. I was in a hurry. Yet this cute guy (in a 'he could be my adorable son' kinda way) or something made me stop. I can't remember what it was. I was that distracted.
YES! I LOOK FORWARD TO #GROWINGYOUNGER
PLEASE SUBSCRIBE ME TO YOUR MAILING LIST.
Scammed At The Mall
"You have the most beautiful eyes. I have a product that will make them look more open and your lines will disappear instantly," he told me. I've seen it all and have tried many beauty products that claim to do the same, but this I had to see. Next thing I know I am sitting in his chair in the middle of the mall allowing this 26 year old kid with eyelashes I'd kill for, showering me with compliments and removing all of my eye makeup. Oh boy.
He put a cream that came out of a dispenser that looked like a black syringe under one eye and I could feel my skin tighten immediately. After about 30 seconds he handed me a mirror. I had to say what I saw was pretty amazing. But now he had to do the other eye. I couldn't walk around unbalanced. Anthony (name changed to protect me) had me in his grips. Meanwhile over 10 minutes had passed and I was now really late.
Purchased $200 Of Adore Cosmetics
All I know is that in order to get out of there I threw my credit card down (I know better) and walked out with two products. I was $200 poorer and now I had an appointment for a free facial in a week where my whole face was going to be miraculously "lifted." Anthony assured me, "Why spend so much money on Botox when you can do it with beauty products?" Well judging by the fact I had just spent $200 on two eye products, I shuddered to think what a face full of this Israeli skincare line was going to cost me. But I was smarter than that. There was no way I was going to spend another dime. I knew better.
Ten minutes after I got into the car and was racing home, I was having buyer's remorse. How did I, someone who reviews beauty products on the regular, just get tricked into buying these two products? I have drawers full of products at home. Did my vanity and desire to look more youthful cloud my good judgement? Once I caught another glimpse of my tight eyes in the mirror, I remembered I thought it was worth it!
I almost threw out the receipt to hide my shame but decided to tuck it into a drawer. Mostly because Anthony had given me his phone number in case I had any questions. Well a few days days later I did because the products he gave me were not having the same effect they had in his kiosk. And I was having what appeared to be an allergic reaction. The skin under my eyes was burning, red and getting puffy. When I pulled the receipt with the phone number out of the drawer I noticed it said at the bottom "Exchange only within 2 weeks. No returns given."
The Allergic Reaction
Well certainly an allergic reaction would warrant an return, right? I tried calling Anthony who asked me to text him a picture of my red eyes and then told me to bring the bag with the products when I come for my facial on Monday. I was still coming right? Well truthfully I wanted to cancel but I wanted my money back.
I was running late on Monday because I overbooked and when they called me right at noon I had to tell them I would be there in 10 minutes. The traffic was horrible. I came running into the store/salon with my bag and Anthony greeted me with a ton more compliments. "When I get married I want my wife to look just like you." Mokay Anthony, here is the bag of products that are making my eyes burn and itch. He said to me, "I have good news and I have bad news. Let's start with the bad news. I can't refund your money but after your facial I will replace your items with ones that work for you." Oh no.
Back For The Facial
I'm not sure why they were in such a hurry for me to get there because I sat and waited another half hour before my facialist/salesperson (I'll call him) Danny was ready for me. This guy was possibly 6 years older than Anthony and I would wager a guess was not a trained esthetician. But I am a sucker for a free facial.
"I am only going to do half your face so you can see the dramatic results." Okay Danny, but you had better even up my face and I'm not paying for anything. Do your thing. He put half a container of thick clear gel on the right side of my makeup-free face and let it soak in for 10 minutes before he used a red light laser. The brand was Zero Gravity which I love. (In fact I own the least expensive model which still clocks in at $1000.)
Danny then proceeded to ask me how much I spend on Botox and fillers because he has clients that no longer need them. They just use his products and this laser and they no longer see their plastic surgeon. Oh really?
So now Danny asks me what I do. I wasn't planning on saying about what I did, but now I felt like having fun. "Well, I'm actually an anti-aging beauty and fashion blogger and influencer." He says, "You are? How many Instagram followers do you have?" I responded, "About 83K I think?" "You do?" "Yes." "Wow! Could we work together? Like if I gave you some products would you share them?" I said, "Possibly if they are good and really work. I only write and share the truth."
The Facial Results
So now half my face is done and Danny hands me a mirror. I have to say the difference was pretty amazing. So I gushed and then asked him to finish my face. So while the left side is setting Danny keeps asking me about my business and then telling me how they are doing so well at this mall they want to open another location at the high-end mall near me. "The problem we are having is the owners won't let us hand out samples outside the store." I bet. Your business model is to cat call and make us stop. I had no idea how they were going to make this work.
At this point Danny doubles down. "I'm going to give you the Zero Gravity Perfecto + and some products for you to review. Some of these products sell for over $600." I was stunned. What? OK, what do I have to do exactly? Donate my kidney? I was having a pretty bad day up until now and was getting excited. My face did look pretty amazing and tight now so I was thinking of ways I could write this stuff up. Finally someone was seeing the value in what I do.
Giving Me Beauty Products!
So when I was finished we went up to the register and Danny told me he was going to give me the $7,000 package which includes unlimited products and 3 facials. Oh my God, is it Christmas? Am I being punked? Sweet! He started grabbing products off the shelf, writing instructions on each box and placing them into a giant bag.
It was like being on Oprah! Product after product was being placed into to the bag with the mac daddy laser. According to my rough calculations I had $11,500 worth of items in that bag! Mind you I think charging $700 for a serum is insane, but that was not important at that moment. Now Danny was following me on Instagram and so were a few other people that worked in the store. I felt like a celebrity who just got a great swag bag, but I knew I was expected to work for it. Danny took my number and we were now BFF's.
You Want My Credit Card?
So he hands me a new gold membership card and then asks to see my driver's license. Um, OK. He looked at it and handed it back to me. Now in front of the computer register he says, "Now I need your credit card." Wait, what? "Why do you need my credit card?" Danny looks at me and says "The laser is $4,600." I felt the color drain from my face. "Um, I never agreed to buy the laser. Also my husband would KILL me if I spent that kind of money without speaking to him first, and I would never buy a laser I already own even though it's a better model. I get stuff for free or am paid to write about beauty."
Now I was flustered and felt like the world's biggest idiot. Mind you, I would have been a bigger idiot had I handed him my card.
I was completely flabbergasted and could not wait to get out of there. He handed me my original bag with the two products that broke me out in a rash and ran home embarrassed I almost got scammed. I felt stupid.
Others Claim Mall Kiosk Harassment

So when I woke up at 6am still replaying what had happened in my head so many times that it woke me up, I decided to do a little online research and grabbed my phone. Wow! Turns out this is common practice for this company Adore Cosmetics. I landed on this site which had a treasure trove of negative reviews. I was now going down the rabbit hole.
Why didn't I find time to do this BEFORE I went for the facial? This is not cool on so many levels. I feel badly for the people who do not have the money, feel pressured, buy the items, have buyer's remorse and then can't return them and are thousands of dollars in debt. And I'm far from the only one allergic to the products, yet I had no reaction to the ones used in their spa.
Allergic And Cannot Return Products
I left with the stuff I'm allergic to and can't return it. Then there are the people who claim they were not sold the same products they sampled in the store, some looked different and/or did not work like they had when they were tested. People are leaving reviews that they are getting the runaround and are utterly frustrated. Oh wait, but there is also a class action lawsuit that's been filed. It keeps getting better.

As a blogger and social media influencer I was probably the wrong person to pull this on, but these are trained scammers. I now have a stop payment filed with my bank credit card and am waiting for the issue to be resolved. And I am contacting the Better Business Bureau (Oh wait, there are complaints there too).
A Cautionary Tale

I am sharing this story to serve as a cautionary tale. If it sounds too good to be true, it is. You may be asking, "Lauren, what if they had given you all those products for free? Would you be sharing this story? Maybe you are just angry about that." I would ask the same thing. Here's the thing, I am as honest as the day is long. Had I gotten this stuff for free and was working with this company and noticed the products were not the same or I was having an allergic reaction, I would most certainly say something. But privately. I do not rip companies apart as a general rule. I just won't talk about the products. Their name will not be mentioned. I consider it the sin of omission.
Now when a product or service is egregious and people need to be warned, then I will say something. Like I am here. Be warned. Stay away. Do not spend your hard earned money on these products. Oh and if you want the Zero Gravity lasers (which are fantastic) you can use this link directly.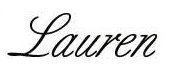 You may also like to read my anti-aging beauty posts like Anti-Aging: The Importance Of Removing Makeup Every Night and Why You Should Never Buy Fillers & Injectables on Groupon.
Photos: Fountain Of 30
Are you following Fountain Of 30 on Facebook, Twitter, Instagram and Pinterest? We've got lots going on, so join in on the fun! Subscribe to our newsletter here. You don't want to miss a post and we promise not to bug you to death. Oh and we also started a Facebook Group called Growing Younger for women to discuss everything good and bad about being over 40. And check out Lauren's #growingyounger Car Confessions on our Facebook page.
Please pin!