Wander Beauty is a brand I truly love and they know it, so they asked me to shoot a GRWM with them. Of course I was game, even though I had no idea what it meant. What does GRWM even mean? Don't worry I had to ask too. It stands for "Get Ready With Me." I wanted to show how simple it is to get game face ready with just 5 of their products because I am also for the KISS method (Keep It Simple Stupid).
Get Ready With Wander Beauty
Why do I love Wander Beauty so much? Well besides that the company was founded and is owned by two women who understood our need to do more with fewer products, all of their multitasking products are enriched with clean, globally sourced, skin-loving ingredients that work with your skin, not against it. If ingredients are important to you (and they should be) then you will appreciate Wander Beauty products are free of parabens, phthalates, sulfates, mineral oil and synthetic fragrance.
YES! I LOOK FORWARD TO #GROWINGYOUNGER
PLEASE SUBSCRIBE ME TO YOUR MAILING LIST.
Here are the products I used in the video:
Hidden Glow Brightening Cream, $40
This multitasking skincare and makeup hybrid that instantly reveals your hidden glow with light-diffusing optics and brightening extracts. It literally does 9 things in one product! Like what? It 1. Moisturizes 2. Evens skin tone 3. Primes and increases the wear of makeup 4. Brightens with light-diffusing optics 5. Helps to Diminishes the appearance of dark spots and fine lines with elderberry extract 6. Boosts natural radiance over time with vitamins A and C 7. Combats the effects of free radicals with blackberry fruit extract 8. Mixes with foundation to create custom coverage and glow 9. Brightens eyes instantly when applied in the eye area.
Wanderlust Powder Foundation (shade – Medium), $40
I am hooked on this silky smooth, lightweight powder foundation that delivers a natural-looking matte finish with sheer-to-buildable full coverage. It's talc-free and enriched with globally inspired skin-loving ingredients. I touch up throughout the day tom mattify shine.
Unlashed Volume and Curl Mascara, $24
This award-winning intensely glossy, black, multitasking mascara volumizes, lengthens and curls lashes while strengthening and conditioning them with a proprietary blend of lash-loving ingredients. It's truly my favorite mascara and after months of use I have noticed my lashes are longer and stronger too!
Wanderess Escape Eyeshadow Palette, $42
I love all 10 of the shades in this new eyeshadow palette. Not to mention it's a mix of pigmented neutral and statement eyeshadows, so you can create tons of looks.
Double Date Lip and Cheek (shade – Rendezvous/Swipe), $22
This new multitasking duo features sheer tint and clear, shimmer-free balm which can be used to moisturize lips, cheeks and eyes. The sheer tint melts and blends effortlessly onto skin for a natural flush. The clear, shimmer-free balm provides comfortable hydration and a glass skin glow which can be used alone or layered on lips, cheeks and eyes.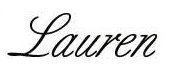 You may also like to read more of Lauren's beauty posts including The Best Sweat Proof Makeup For Over 40 Skin and The 8 Best Anti-Aging Beauty Oils.
This post contains affiliate links which may give us a commission at no additional cost to you.
Are you following Fountain Of 30 on Facebook, Twitter, Instagram and Pinterest? We've got lots going on, so join in on the fun! Subscribe to our newsletter here. You don't want to miss a post and we promise not to bug you to death. We also started a Facebook Group called Growing Younger for women to discuss everything good and bad about being over 40. Be sure to listen to Lauren talk about all things anti-aging on the new podcast "Beauty is a Bitch!"
Image layouts: Fountain Of 30
Please pin!