I love eggplant Parmesan but it's usually too fried for me. And fried equals greasy which I do not care for. Nor is it very healthy. I'm no longer a fan of fried foods which is probably why I love my air-fryer so. I digress. It's Lent so my husband won't eat meat on Friday nights and I'm getting tired of fish. So I came up with this easy baked eggplant Parmesan recipe. I was a little apprehensive, but my husband and I both agreed, it was one of the best eggplant parm dishes we have ever had. Mind you it's loaded with cheese but cheese is my weakness.
The key is to let the eggplant dry out a bit before you bake it. so a few hours before you want to serve it, start prepping the eggplant. Also, use the fresh mozzarella that comes in a ball rather than the packaged shredded kind. It makes all the difference.
Ingredients
Directions
Two hours before you want to start baking. Place the sliced eggplant on paper towels and sprinkle with a tint bit of kosher salt. This will help the water drain into the paper towel. After and hour flip them over and let them dry out another hour on the other side. Two hours total. They can be left out room temp.
Preheat oven to 375 degrees. Brush 2 baking sheets with a little olive oil and set aside
In a wide, shallow bowl, whisk together 2 eggs and 2 tablespoons water.
In another bowl, combine breadcrumbs, 3/4 cup Parmesan, oregano, and basil; season with salt and pepper.
Dip eggplant slices in egg mixture, letting excess drip off, then dredge in breadcrumb mixture, coating well; and place on baking sheets.
Bake until golden brown on bottom, 20 to 25 minutes. Turn slices; continue baking until browned on other side, 20 to 25 minutes more. Remove from oven; raise oven heat to 400 degrees.
Spread 2 cups sauce in a 9-by-13-inch baking dish. Arrange half the eggplant slices in dish and cover with 2 cups sauce, then 1/2 cup mozzarella. Repeat with remaining eggplant, sauce, and mozzarella. Then sprinkle with remaining 4 tablespoons Parmesan. Bake until sauce is bubbling and cheese is melted and slightly browned, 25-30 minutes.
Serve
See some of my other recipes like Kid Friendly Pepperoni Pizza Monkey Bread Recipe or Grilled Salmon With Mint & Basil.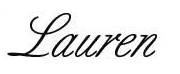 Are you following Fountain Of 30 on Facebook, Twitter, Instagram and Pinterest? We've got lots going on, so join in on the fun! Subscribe to our newsletter here. Oh and we also started a Facebook Group called Aging Backwards for women to discuss everything good and bad about being over 40.