This is a sponsored post.
Got kids who are bored in the house and in-the-house bored? Camp might not have happened this past summer, but you may be already planning for next summer. I know I am. If your kids are into sports you should consider World Sports Camp (WSC). It's an overnight and day sports summer camp that focuses on soccer, tennis, golf, and basketball located in Massachusetts for boys and girls ages 6-16.
WSC offers 2, 3, 4, 5 & 6 week sessions so you can easily find one that works with your family's summer plans. And we have a special discount code (at the end of this post) so you can receive 20% off. World Sports Camp is also offering a 100% refund if they are unable to open this summer.
YES! I LOOK FORWARD TO #GROWINGYOUNGER
PLEASE SUBSCRIBE ME TO YOUR MAILING LIST.
About World Sports Camp For Kids
At WSC, athletes have the opportunity to choose what sports they prefer to participate in and to what extent. Therefore, each athlete can develop his or her skills to whatever level they choose. If an athlete would like to focus on one sport, that is available up to 8.5 hours per day. Or maybe they would like to try multiple sports. They can do that too. Athletes can choose what sports to participate in and to what degree. The various Sports Directors are very skilled in their sport and are knowledgeable regarding skill level training. Many of the assistant coaches are members of their varsity college teams in their specific sport at their school.
WSC provides a happy, relaxed environment that encourages the athlete's participation without forcing or pressure. Yet, if an athlete prefers intense sports development and competition, that is available too. They also provide swimming and offers English classes, Math and Reading tutoring and Private Lessons if desired.
Concerned it might be too much for your child? WSC sports instruction is taught by ability level in addition to age and grade. For example, if an athlete is 11 years old, and has the ability level of a 14 year old, that athlete will play with the 14 year olds who have equal ability. However, this will not happen is when an athlete will be put in harm's way because of the physical difference in size of the other athletes. If an athlete is 14 years old and has the ability level of an 11 year old, they will NEVER embarrass an athlete and that athlete with other 14 year olds who are of the same level.
All World Sports Camp coaches are trained and experienced in positive reinforcement coaching. They are very sensitive to first time athletes, and go out of their way to make athletes feel as comfortable as possible. Within a few short days, athletes will feel at ease and right at home.
Word Sports Camp Facilities
2 all-weather turf fields
7 grass soccer fields
Indoor soccer facility
12 tennis courts
2 full size, wood basketball courts with 10 hoops
3 area golf courses and 2 area driving ranges
1 indoor six-lane swimming pool with diving well
1 all-weather track
2 indoor golf nets
1 fitness center with strength training equipment
Beautiful dormitory living
Award winning dining room
WiFi throughout the campus
Off-Campus Activities
WSC's off-campus activities are varied as well as exciting. They include a Sports Executive Tour, a trip to New York City, a visit to Boston, a day at Six Flags, a visit to the Basketball Hall of Fame, trips to the mall and even a day white water rafting.
More About WSC Summer Camp for Kids
WSC draws athletes from 96 countries. Approximately 40% of the athletes hail from outside the United States and 60% are American. Therefore the opportunity to exchange cultural differences and participate in sports and other activities with peers from around the world is second to none.
By visiting worldsportscamp.com athletes have the ability use their Live Chat where they can get real time answers to questions and concerns about their WSC experience. There is also a WSC Video and Virtual Tour.
What's Included With Tuition
All housing in dormitories on the campus (95% of the rooms have 2 athletes per room, 2% have 3 athletes per room,
3 meals per day
All of the sports instruction (individual and team)
24 hour security
Evening activities (Casino night, Minute to Win it Contest, etc.)
Weekend Activities (Color War Competition)
WiFi throughout the campus
A World Sports Camp – gold medal
World Sports Camp T-Shirts
A full time nurse and a full time athletic trainer
A camp doctor for emergencies
World Sports Camp is offering a 100% refund if they are unable to open this summer so you literally have no risk.
Visit World Sports Camp (https://www.worldsportscamp.com) Use the code fountain for 20% OFF!
Follow World Sports Camp on Facebook: https://www.facebook.com/wscfamily and Instagram: @worldsportscamp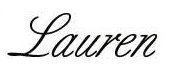 Photos by Matthew Cavanaugh
You may also like to read more family and parenting post like How To Deal With Sheltering In Place: Free Resource Roundup and How To Do Disney World As An Adult When You Are With Children.
Are you following Fountain Of 30 on Facebook, Twitter, Instagram and Pinterest? We've got lots going on, so join in on the fun! Subscribe to our newsletter here. You don't want to miss a post and we promise not to bug you to death. Oh and we also started a Facebook Group called Growing Younger for women to discuss everything good and bad about being over 40. Be sure to listen to Lauren talk about all things anti-aging on the new podcast "Beauty is a Bitch!"
Please pin!