Last summer, I was invited to spend the afternoon in NYC with over a dozen other social media fashion influencers viewing a televised fashion show of
cabi's Fall's collection
. The show was called
Cabi Scoop
and it was an all-day affair where stylists from all over the country got to preview the new pieces first hand and how to style them. Most of the collection was also on hand for us to touch, try on and covet. We were all trying to figure out or own best picks from the
Cabi Clothing Fall 2018 Collection
.
The Cabi Clothing Fall 2018 Collection
Now I consider myself fairly fashion savvy but there is something about seeing an item on someone
else
that makes you want it. Am I right? I think the majority of us in that room ALL wanted the same 6-8 items. It was actually comical. For instance there was a
green cowl pullover sweater
that in a million years I never thought I would wear, but once I saw some other women try it on I was like "let me see that." As soon as I put it on, I loved it.
At this stage in my life I know my body and
my sense of style
pretty well. When I noticed a black sweater with a green patterned chiffon backing called the "Get-Together Sweater" I knew I needed to own that immediately. I could not wait for cooler temperatures. I wanted to wear it our of there. Same story with the black "Agency Jacket" and the moss "Skinny Cords."
There are also belts, shoes and jewelry in the fall collection, but my heart is with the clothes. I'm not going to lie. So when I was told I could pick a few items I knew immediately what I wanted. So here we go!
My Picks From The Cabi Clothing Fall 2018 Collection
To be honest,
I have hardly had this Agency Jacket off my body since I got it.
It has a little peplum that is so flattering, literally goes with everything (from dresses to jeans) and is so comfortable.  The
skinny cords
have just the right amount of stretch and the color is sublime. They run a bit large so be sure to size down one size. In case you didn't notice my friend
Audrey
was wearing both pieces at the party.  I saw them on her and I was sold!
The instant I saw this Get-Together Sweater I knew I had to have it.
I paired it with items I already owned.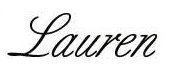 Photos: Gretchen Murcott
Disclaimer: Clothes provided by Cabi Clothing. The opinions expressed herein are those of the author.
Please pin this!
YES! I LOOK FORWARD TO #GROWINGYOUNGER
PLEASE SUBSCRIBE ME TO YOUR MAILING LIST.