Which tribe are you in? No, I'm not talking about your posse of BBFs, I mean your fashion style tribe. Tribal Fashion is a clothing company that was founded in 1969 in Montreal, Canada. It began as a women's pants brand but has evolved into a full lifestyle collection. Their seasonal assortments are thoughtfully crafted with the modern woman's lifestyle in mind. Their pieces aren't just about looking good, they're about feeling good.
Tribal Fashion: Individuality Through Style
Over the past 40 years, Tribal has done so well in retail stores it's now available online! In anticipation of their web launch I was offered the opportunity to join their Tribe and test-run a look from their fall collection.
Tribal Fashion Mission
Tribal's mission is to deliver on-trend collections that make you look and feel your best, for enjoying life's adventures in comfort and style. There are tribes or outfit moods like 'A Night Out," "Chalet Chic," 'Business Casual" and even my fave "Denim Obsessed." Tribal offers seasonal assortments which emphasize comfort and fit. From thread to finish, each one of their pieces is thoughtfully crafted using exceptional materials and premium fabrics, with unparalleled attention to detail.
YES! I LOOK FORWARD TO #GROWINGYOUNGER
PLEASE SUBSCRIBE ME TO YOUR MAILING LIST.
Tribal, is all about encouraging and supporting individuality through fashion. So here is my look which is comprised of 2 pieces.
The funnel-neck sweater

Picture a turtleneck that doesn't need to be folded over. This combed cotton sweater has subtle slits on the sleeves which make for an unexpected twist, and a micro-stripe pattern draws the eye in. The sweater is around $99 Canadian.
Straight five-pocket dream jean
Looking to refresh your denim collection? Tribal's five-pocket straight-cut jeans are a chic, modern silhouette that hugs the body and offers a relaxed and casual fit with just the right amount of stretch. They are $89 Canadian.
Shop shoptribalfashion.com/us_en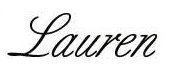 Are you following Fountain Of 30 on Facebook, Twitter, Instagram and Pinterest? We've got lots going on, so join in on the fun! Subscribe to our newsletter here.  You don't want to miss a post and promise not to bug you to death. Oh and we also started a Facebook Group called Aging Backwards! for women to discuss everything good and bad about being over 40.
Photos by Gretchen Buck Murcott
Disclosure: Items provided for review, but opinions are expressly my own.