I may be in the minority but I feel weird without lipstick. I never go without it. I mean except when I sleep. I can't remember ever leaving the house without lipstick. That was until the great pandemic. That's not entirely true. At the beginning (was there a beginning?), I would wear lipstick, forget I had it on, put on a mask and ruin it! So then I just went without. The good news is I saved a lot of money. The bad news is every time I walked by a mirror I cringed. I wear lipstick for me. I feel I look dead without it and my lips have a natural blue tinge which I don't want to see. That's when I started my hunt for the best mask proof lipsticks.
The Best Mask Proof Lipsticks
So when I heard someone raving about a long-wear liquid matte lip stick that dried down for non-transferable color I thought maybe my masks stand a chance. Here's the deal. I don't like the way they make my lips feel. I'm that woman who puts on a matte lipstick and then adds a half a tube of gloss! I prefer my lips moisturized at all times, so drying lipsticks are not my jam. Well they weren't but I figured tough times call for drastic measures, and with my back up against a wall, maybe it was time to take another look.
I dug through my arsenal of makeup and found a few matte lipsticks I didn't realize I had and then ordered a few more. Note; I have now tried all of the ones I am reviewing – without gloss – as much as that pains me. I have simply learned to save the gloss until I get home and live with dry feeling lips. I'm getting used to it. So, if you truly do not want any lipstick on your mask your best bet is to go with a liquid lipstick that dries down. Period. Some transfer a little but most do not budge. Pro-tip: Apply the product about 10-15 minutes before you put on your mask and head out the door so it has time to dry completely. If you add gloss it's game over. Since I wanted lipsticks that can withstand the apocalypse I did not include any other types of long wear lipsticks or crayons.
YES! I LOOK FORWARD TO #GROWINGYOUNGER
PLEASE SUBSCRIBE ME TO YOUR MAILING LIST.
9 Lipsticks You Can Wear With A Mask (That Won't Budge)
1. Maybelline Super Stay Matte Ink Lip Color, $8.99
This one is the winner for under $10. The highly pigmented matte liquid lipstick goes on smooth, doesn't get sticky and does not dry out your lips. The color lasts up to 16 hours (seriously), and comes in a wide range of super saturated shades (over 35 colors). You can find it easily at drug stores or mass retailers. I rotate between the colors "Lover" and "Revolutionary" which are basically slight variations of the same pinky/brown nudes I gravitate towards. No color deposits are left on my mask (see photo at the top).
2. NARS Powermatte Lip Pigment, $22
Light as a feather. Once it dries you will not feel it at all. This highly pigmented liquid formula delivers a lightweight texture that applies like ink on to your lips. However it dries down to a matte finish with the color locked in and is resistant to smudging. Really resistant. I tested the color "Slow Ride."
3. Honest Beauty Liquid Lipstick, $14.99
I love this mask proof lipstick because it goes on really creamy, but dries without that dry crusty feeling some liquid formulas tend to leave. The shades are also beautiful if you are into a more nude palette. The color "Passion" is my favorite.
4. Stila Stay All Day Liquid Lipstick, $22
This is one I already owned but had forgotten about and so gave it another shot – sans gloss. In today's climate I would say it's pretty awesome and I am so thankful I had it. None deposited on to my mask after I had let it dry down. It seriously does not budge. "Patina" and "Portifino" are my two favorite colors but all 17 are gorgeous.
5. L'Oreal Rouge Signature Lightweight Matte Lip Stain, $11.99
Here's another mass market brand you need to try! This liquid lipstick is not uncomfortable in the least and I really put it to the test. I had forgotten to take it with me and ran out most of the day so I was not able to reapply. Turns out I didn't need to. My lips looked as good as when I had first applied it 6 hours before. And I had also eaten some lunch. My favorite color is "I Create" but the selection is vast.
6. KVD Vegan Beauty Everlasting Liquid Lipstick, $21
I go way back with KVD liquid lipstick in the color "Lolita." But pre-pandemic I wore it with gloss. Now I am wearing it as intended and it does not transfer. I still love it as much as I did before. Maybe more. This is the lipstick that started the liquid lipstick revolution. It goes on creamy but sets to an unbudgeable matte finish. It contains natural moisturizers including vitamin E and sunflower seed wax so your lips don't feel dry. And for those that are aware of what they put on their bodies (and into their mouths) this lipstick is free of parabens and is vegan and cruelty-free. It's a winner.
7. Anastasia Liquid Lipstick, $17
Our own ex-beauty editor Kelley Woods recommended this one to me. I know Anastasia Beverly Hills for their amazing eyebrow products but this liquid lipstick was new to me and now I'm hooked! I have since learned it's another cult favorite and all of the 22 colors are sublime, although I tested and adore "Dusty Rose." The color is rich and it looks great all day! Even after removing your mask. There was no deposit of color on my mask. This liquid lipstick is paraben-free, sulfate-free, phthalate-free, fragrance-free, oil-free, vegan and cruelty-free.
8. Dior Rouge Dior Ultra Care Liquid Lipstick, $38
I have come to expect a lot from Dior. They make the most decadent lipsticks and mascaras so I don't normally mind spending the extra money. So I suppose for over $40 with tax I wanted this one to blow my socks off. The formula is infused with flower oil, so it's more hydrating and comfortable than the other liquid lipsticks I tried, but it doesn't dry down all the way (probably because of the oils). That's not great news if you don't want it on your mask or on your chin. Sadly, some traveled. It wasn't the end of the world, but I liked some of the less expensive brands a bit more. It also made me realize I may have to forgo comfort if I don't want any color deposit. Can't have it all! That said, it fades evenly into a stain rather than crumbling off like most of the other drying matte liquids. The color I tried was "Fleur Bleue" which is a dusty rose (my favorite).
9. Bareminerals Statement™ Matte Liquid Lipstick, $17
Here is another winner that was recommended to me from someone is our Growing Younger Facebook Group. Bareminerals is a creamy, lightweight liquid lipstick that really does not transfer. And unlike most of the other ones I tested, it was not tacky or drying. That's because it contains moisturizing ingredients that help combat dryness. All 10 colors are beautiful but I am partial to "Flawless" because it's my go-to sort of color.
Shop Mask Proof Lipsticks from Brands You Know
While doing my research I noticed too many never-heard-of brands of "matte liquid lipsticks" on Amazon. Some came in sets with about 7 colors for $10! These make me really nervous. Chances are they are made in China where they don't follow the same beauty guidelines as our country (and ours are super old anyway). Do you really want to put God knows what on your lips that eventually winds up IN you body when you swallow them? Seriously. Don't totally cheap out on this. You're too important. I would rather see you go with a Burt's Bees lip ointment than toxic lip color.
Now I just need to find makeup and foundation that doesn't come off on my mask either!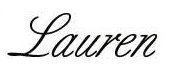 You might also like to read The 12 Best Organic Lipsticks and Beauty Post Covid: What You Need To Know.
This post contains affiliate links which may give us a commission at no additional cost to you.
Are you following Fountain Of 30 on Facebook, Twitter, Instagram and Pinterest? We've got lots going on, so join in on the fun! Subscribe to our newsletter here. You don't want to miss a post and we promise not to bug you to death. Oh and we also started a Facebook Group called Growing Younger for women to discuss everything good and bad about being over 40. Be sure to listen to Lauren talk about all things anti-aging on the new podcast "Beauty is a Bitch!"
Image Layouts: Fountain Of 30
Please pin!