One style of pant that seems to go in and out of style is wide leg trousers and guess what? They are back in again for Spring '17. In fact they have been going in and out of style since the 40's. Have you ever watched an old movie with Katharine Hepburn? She was known for wearing wide leg pants her entire life. She was fearless and didn't care that women at that time were expected to wear skirts and dresses. Thank God for her. She paved the way for women to be comfortable and we have never looked back.
How To Wear Wide Leg Trousers
Wide leg pants are most flattering when they are high waisted and fitted through the hips and then fall straight down into a wide leg, Do not turn your nose up at some pleating either. Remember the 90's? Well some pleating in your pants is OK again. When wearing pleated trousers make sure your top is fitted and tucked in, especially if you are wearing a pair with a paper bag waist (cautiously approach this particular style). Wide leg pants look best with cropped jackets and menswear inspired shoes or flats.
Here are some pairs of wide leg trousers worth a look:
YES! I LOOK FORWARD TO #GROWINGYOUNGER
PLEASE SUBSCRIBE ME TO YOUR MAILING LIST.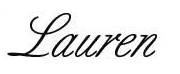 Are you following Fountain Of 30 on Facebook, Twitter, Instagram and Pinterest? We've got lots going on, so join in on the fun! Subscribe to our newsletter here. Oh and we are now on Snapchat too!