I hate to be a Debbie Downer but I'm generally not the biggest fan of Valentine's Day. I am just getting over the holidays and it inevitably sneaks up on me. Therefore, I'm usually running around last-minute buying gifts for friends and loved ones. And no, all the store displays that pop up on January 1 don't motivate but simply exhaust me. With about two weeks left, don't give up and think you have to give a lame box of chocolates from the drugstore. I've got you. I have found some of the most unique Valentine's Day gifts that should work perfectly and will arrive on time.
Unique Valentine's Day Gifts 2023
This is quite honestly the best damn popcorn I have ever tasted. Prospector Popcorn is more than just a gourmet popcorn brand, but one that provides competitive and inclusive employment for people with disabilities. They sparkle and transform their passions into professions, while earning paychecks with competitive wages. Around 75% of its 125 employees self-identify with a disability. For Valentine's Day they are offering a 15% discount on their Valentine's Day Pack which includes their new and delicious Chocolate Strawberry Popcorn (my fave).
YES! I LOOK FORWARD TO #GROWINGYOUNGER
PLEASE SUBSCRIBE ME TO YOUR MAILING LIST.
Want to know what the equivalent of a dozen roses looks like for the man/men in your life? Well here it is! If flowers aren't high on your man's wish list, men's shave & hair care brand, Uppercut Deluxe, has you covered. The Styling Powder Grooming Kit has all the basics he needs: Styling Powder, Strength & Restore Shampoo and Conditioner, a trusty CB11 Rake Comb, and of course, a Wash Bag!
If you think Valentine's Day is overrated, why not round up your girlfriends for a fun Galentine's Day party? There's no better party vessel for that sparkling rosé than Repurpose's Compostable Wine Glasses. They are made from corn and other plant-based materials, so they're totally non-toxic, BPA free, and can stand up to just about everything. They are designed to break down in the ground, not your hand. These elegant cups feel fancy and can be thrown out without guilt. The same can't be said for any bad decisions made after drinking a few bottles.
As a dog owner you didn't think I could forget about Fido did you? This adorable Bonne et Filou Red Bottom Shoe Squeaky Dog Toy is priced better than the crème de la crème of the famed French footwear brand. This one is made especially for a best fur-friend. Hopefully the real deal doesn't end up in their mouth.
If your significant other, parents or child has a musician, actor or reality star they idolize, why not enlist them to help celebrate Valentine's Day? Tell the talent what you want them to say and once you pay the fee, it's done! On the talent category page, you can filter talent based on price, ratings, and average response time. On the talent profile page, you can find their personalized video rate, customer reviews, average response time, as well as some personalized videos they have sent to fans in the past. Blow them away with a message from someone they idolize from Cameo.
Set the mood without risking setting the bedroom on fire (at least literally…) This waterless diffuser by Canopy is the perfect gift for setting the mood. With total control over the rate of diffusion thanks to three fan speeds and two ways to diffuse (via fragrance puck on top of the device, which lets you swap scents at will, or diffusion well inside the body of the device for longer-lasting fragrance) this innovative diffuser allows you to tailor your scent experience however you please. Simply add a few drops of the sensual aroma oil of your choice (they sell essential oils too), turn the diffuser on, and enjoy.
I am not a fan of hearts but THIS heart I would proudly display in my kitchen. This stoneware spoon rest from Le Creuset is a charming way to keep your counters and table clean.

What if chocolate could make you feel better? This one does! Functional Chocolate Company makes tasty chocolate creations to solve more everyday health realities (like PMS, menopause, pain, sleep and energy). This particular pack has everything you need for a first date or celebration of lasting love. It includes Champagne Berry Sexy Bars for Libido Liberation, Espresso Crunch Energy Bars and Mellow Mint Truffle Carefree Bars for Stress & Anxiety. And did I mention they taste wonderful too?
Take that perfect shot. The SnapGrip makes producing quality photographs and videos an absolute breeze – it really is as simple as snap, grip, shoot! The SnapGrip system comprises of a SnapGrip, the SnapLight LED ring light and the SnapPod tripod all of which attach together magnetically with virtually any smartphone. It has a wireless shutter button and it also doubles as a Qi wireless battery pack which can charge a mobile phone. Its pivot system makes it simple to switch between landscape and portrait. The Snaplight, which helps to eliminate harsh shadows and provides soft, even lighting can point in the direction of the rear camera or flip backward as required. You can choose from four levels of brightness. The SnapPod can be used as a tabletop dock or as a video selfie stick. It comes in a bunch of colors too.
What's better than fresh roses? A rose fragrance that lasts longer! This limited-edition fragrance from Jo Malone features delicate notes of rose petals, vibrant basil and juicy lychee.
Kori Krill Oil is the perfect Valentine's Day gift for that special someone who is a health enthusiast or dedicated to practicing self-love. These gummies are packed with Omega-3s – one of the most important nutrients humans need – and supports heart, brain, joint, eye, skin and immune health. Nothing says "I love you" like looking out for your loved one's health!
Are you ready for Valentine's Day? Did you find a unique Valentine's Day gift for someone on your list?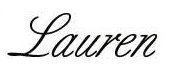 You may also like to read Delectable Love Bug Decorated Valentine Frosted Sugar Cookies (Gluten Free) and Fashion Intentions To Inspire You For The New Year 2023.
This post contains affiliate links which may give us a commission at no additional cost to you.
Are you following Fountain Of 30 on Facebook, Twitter, Instagram and Pinterest? We've got lots going on, so join in on the fun! Subscribe to our newsletter here. You don't want to miss a post and promise not to bug you to death. Join our Facebook Group called Growing Younger where women discuss everything good and bad about being over 50. Additionally Lauren hosts a bi-weekly podcast called Beauty is a Bitch! and an Instagram Live series called "Growing Younger Gabfest with Lauren."
Please pin!