Sorry about that title. I couldn't resist. I'm getting punchy with all this sheltering in place which to me basically means entrapment. The only fashion trends I am really into these days are comfortable athleisure styles, and yet I am also being drawn to tie-dye loungewear. Yes, that hippie dippy trend from the 60's and 70's is back and bigger than ever. Yet unlike the tie-dye of yore, this take on the throwback is a little more modern and hip. When I first noticed tie-dye clothing recently I was thinking, "No freaking way!" but like many trends I initially have a lukewarm reaction to…I eventually warm up in a big way.
Tie-Dye Clothing
You will notice everything from tie-dye dresses, to tie-dye pants to tie-dye jackets and tie-dye designs range from nostalgic multi primary colors (remember the red, yellow and green tees?) to pastel tie-dye to reverse tie-dye (basically bleaching a dark fabric) but if you're like me these days, the thought of a zipper or anything too confining is just abhorrent.
Tie-Dye Sweatpants, Sweatshirts, T-shirts and Pajamas
What I really want are tie-dye sweatpants, tie-dye sweatshirts, tie-dye t-shirts and tie-dye pajama sets. Besides dressing like I did in the happiest memories from my youth may feel comforting, and I could use that right about now. Couldn't we all?
YES! I LOOK FORWARD TO #GROWINGYOUNGER
PLEASE SUBSCRIBE ME TO YOUR MAILING LIST.
Brands from Old Navy to Madewell to Anthropologie took looks straight from the Fashion Week runways (Versace, Isabel Marant, Longchamp) and started stocking this childhood staple earlier this year. Not to mention celebrities like Lady Gaga, Emily Ratajkowski, Camila Cabello and Gigi Hadid wearing tie-dye as quarantine loungewear has only made the fervor grow.
Here are the best tie-dye pieces to add to your closet now.
Tie-Dye To Die For

Shop Tie Dye Loungewear Here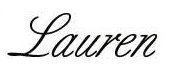 If you like this post be sure to check out others like How To Help People And The Planet While Sheltering In Place and Sophisticated Loungewear for Daytime Looks for Less.
Image Layouts/Photo: Fountain Of 30
Are you following Fountain Of 30 on Facebook, Twitter, Instagram and Pinterest? We've got lots going on, so join in on the fun! Subscribe to our newsletter here. You don't want to miss a post and we promise not to bug you to death. Oh and we also started a Facebook Group called Growing Younger for women to discuss everything good and bad about being over 40.

Please pin!