If you are like me, you saw the Western wear trends on the Spring/Summer 2018 runways (hello Calvin Klein) and thought "oh HELL no!" Yes they looked gimmicky and costumey, but as is the case with many runway trends, once they have been tweaked for mass consumption (or maybe they just wear on us) and taken in small doses, you might find yourself kinda liking it.
As someone who wore a great pair of sh*tkickers in the early 90's to death, but now generally eschews all things cowgirl, I hear ya. Yet, before you discount the
Western trend
altogether, try shopping and styling strategically so you look fashionable and not like you are gearing up for a rodeo.
How To Wear The Western Trends
It's the
job
of designers to take the trend a little over the top on the runway. It's then our job (OK, mine) to break it down and help give you a starting point in which to put an outfit together that looks chic. My advice is to try adding Western accents with one or two pieces (never more) at one time. So for example, wear a Western style belt with modern jeans and sleek slides, or
a floral dress
with cowboy booties. Or how about a beautiful Western-inspired piece of jewelry with a white menswear button down and a fringe bag? Wear cowboy boots with a floral dress or pair Western embroidered jeans with a simple tee and slides. Notice the key word is "inspiration" as in take inspiration from the runway and work it into your look without looking like you are ready to go to a costume party. If all else fails tap into your inner Ralph Lauren. He always gets the Western look right. Now you are ready to take on the Wild West!
Shop The Western Trend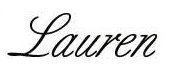 Here are some other trends you might like too: Parachute Into Drawstring Style and The Breezy Summer Floral Dress.
YES! I LOOK FORWARD TO #GROWINGYOUNGER
PLEASE SUBSCRIBE ME TO YOUR MAILING LIST.
Are you following Fountain Of 30 on Facebook, Twitter, Instagram and Pinterest? We've got lots going on, so join in on the fun! Subscribe to our newsletter here. Oh and we also started a Facebook Group called Aging Backwards for women to discuss everything good and bad about being over 40.

Image Layout: Fountain Of 30