We are still getting snow here…in March! But that doesn't mean we can't start thinking about "trench days" that are hopefully just around the corner. One Spring '19 trend that really got me excited was the trench coat. I know you are thinking, "Um, what's so unusual about a trench? A trench is a trench is a trench is a trench." And yes, I have had the same Burberry trench for ions (cost per wear) and I wear it a LOT. However the trench coats on the Spring '19 runways of lines like Marc Jacobs, Akris, Tom Ford, Givenchy, Fendi and Max Mara were so modern and cool, I find myself wanting a new one!
Modern Trench Trend for Spring
What makes them modern? Well it's mostly in the details (isn't it always?). You want to look for fresh details like gathers, exposed zippers, leather pockets and trims, hoods, toggles, color blocking (this one was huge), mixed prints, screen prints and racing stripes. We even noticed fabulous oversized belts, wrist ties, ruffles and kerchief inserts. Sounds fun right? Also consider the shapes like longer lengths, side slits, uneven hems, billowing sleeves, removable sleeves, and big shoulder pads. There is something so fun about trenches this year.
So if you have not bought a new trench coat in years, this would be the ideal time to get one that speaks to your personality. Who ever thought a trench could get your heart racing and hoping for rain?
YES! I LOOK FORWARD TO #GROWINGYOUNGER
PLEASE SUBSCRIBE ME TO YOUR MAILING LIST.
TRENCH COAT STYLE TIPS
Trench coats aren't just for rainy days. They are the perfect Spring topper.
• Wear the coat open with the belt tied in the back with a crisp button down, dark washed jeans, a killer belt and gorgeous flats.
• Make the trench the star by wearing it over a LBD, buckle it up to the top and pair with statement shoes to finish your look.
• If you have a larger bust (like me), avoid double-breasted cuts which will just make your upper body look larger.
• On warmer days try rocking your trench like a street style star (you're never too old) and wear it over your shoulders like a cape.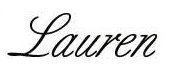 You may also like these style posts like; How To Wear Timeless And Classic Chanel-Inspired Trends and How To Get This Victoria Beckham Chic Leather Look For Less.
Are you following Fountain Of 30 on Facebook, Twitter, Instagram and Pinterest? We've got lots going on, so join in on the fun! Subscribe to our newsletter here.  You don't want to miss a post and promise not to bug you to death. Oh and we also started a Facebook Group called Aging Backwards! for women to discuss everything good and bad about being over 40.
Please pin!