Spring is finally here and it has me all excited for spring dresses (and sandals). They are my favorite thing to wear once the weather starts to turn warmer. More than talking about spring summer 2019 trends, I want to focus on dresses that delight. You know, the ones that make you excited to get dressed, and, most importantly, make you look and feel good! Here are 20 of the best spring dresses for women over 40 that will thrill you, as well as their price.

How to Dress Over 40
As we get older, we (hopefully) develop our own style and know what looks good on and works for us. We tend to care less about trends, and gravitate towards clothes that complement our own bodies. For instance, in the last couple of years I have personally noticed I did not feel comfortable in dresses above my knees. And guess what? I still have quite a few in my closet. So over this past weekend, as I was changing out my closets, I tried the dresses on. If I didn't feel 100% confident in the dress, it went into the donation pile. I am now only keeping and buying midi and maxi length dresses, because they are what I'm most comfortable wearing in mid-life. If your knees are still where they were when you were 30, I say, go for the shorter dress. We are all different.
When it comes to dresses for mature women, I know many like to keep their upper arms covered. I work on my arms and thus far still feel comfortable in tank style dresses, but again, that's me. If you don't like your arms, chose a long sleeve dress that covers them. The point is, with so many styles of spring dresses available, it is not that difficult to find a style that makes you feel like a million bucks when you leave the house. Oh and you don't need to spend a million bucks either.
In fact, I found several cute spring dresses (yes, many are floral dresses) for spring 2019. Some are spring dresses with sleeves, some are sleeveless to show off that hard work you did all winter, some are special occasion dresses and some are more causal spring dresses. Each of these dresses are under $200 (some are way under $200 and downright criminal).
YES! I LOOK FORWARD TO #GROWINGYOUNGER
PLEASE SUBSCRIBE ME TO YOUR MAILING LIST.
Style Tips For Spring Summer Dresses 2019
1. Look for patterns like florals, stripes (especially vertical), menswear shirt inspired stripes and snake prints. They are all spring summer 2019 trends. Amazingly, some large bold prints work like camouflage and hide figure flaws. (Camouflage is another fun print to try!)
2. Chose light fabrics like cotton and chiffon. Stretch and jersey fabrics are comfortable, but avoid clingy, skimpy and cheap-looking fabrics.
3. Find dress styles that flatter your figure type. A wrap dress works well on most figures, but be sure you get it large enough so that it stays wrapped, or else go for a faux wrap. Dresses with ruching around the midsection or to the side, and soft gathers can hide figure flaws. A v-neck style elongates your figure and draws attention away from your neck. If you have a pretty décolletage, try a scoop neck or slightly off-the-shoulder style dress. Remember, the eye will be drawn to what you bare – perhaps happily away from other body parts.
20 Spring Dresses for Under $200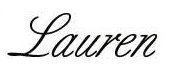 You may also like to read What Is A Cocktail Dress And Why You Really Need One and 4 Unique Celebrity Style Dresses You'll Actually Want To Wear.
Are you following Fountain Of 30 on Facebook, Twitter, Instagram and Pinterest? We've got lots going on, so join in on the fun! Subscribe to our newsletter here.  You don't want to miss a post and promise not to bug you to death. Oh and we also started a Facebook Group called Aging Backwards! for women to discuss everything good and bad about being over 40.  And check out Lauren's #agingbackwards Car Confessions on our Facebook page.
Please pin!