Spring is nearly here and it's time to think about updating our hair as well as our wardrobes! Sassoon Salon (where both Carol and I go for our cuts and color) recently launched their Spring/Summer 16 Collection named TORQUE which encourages us to change up our highlights and cuts. So what's the trend this spring?
Combining inspiration from Vidal's iconic collaborations with the rising Parisian Ye-Ye fashion and jewelry designers of the '60s, TORQUE reinterprets the classic Space Age style and showcases beauty in simplicity to complete "The Total Look."
"TORQUE demonstrates how the Sassoon design process remains as relevant and revolutionary today as it's always been," says Michael Forrey, NYC Downtown Creative Director. "Our precision cut and color techniques fused with innovative products create a truly custom approach to every detail of hair."
By now we all know the Pantone Colors for Spring '16 are Rose Quartz & Serenity, so why not add a few highlights in these colors to your hair? Think you're too old? No way. Palettes are inspired by simple precious stones and metal used in jewelry design including rose gold, amber, opal and moonstone. There has to be a shade in there that not only resonates with your personality, but your skintone.
YES! I LOOK FORWARD TO #GROWINGYOUNGER
PLEASE SUBSCRIBE ME TO YOUR MAILING LIST.
As for cut, if you are thinking about doing something drastic, now is the time to go short. The Undercut is today's most popular men's hairstyle. This season, however, we'll see gender lines blur a bit more in fashion and beauty, as women try this new tailored hair cut technique!
Lastly, thing about contouring for more than just makeup. Yes, you can contour the face with a simple "ready to wear" haircut and complementing color.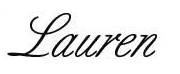 Are you following Fountain Of 30 on Facebook, Twitter, Instagram and Pinterest? We've got lots going on, so join in on the fun!
Photos: Sassoon