Apparently this pandemic has proven there is at least one item or thing we can not live without. It might have been something we were not expecting or something completely random. So I asked some of my blogger and influencer friends, "What's the one thing you can't live without during quarantine?" Here are quarantine must-haves from your favorite influencers.
Quarantine Must-Haves Recommended by Influencers
The one thing that I can't live without during quarantine is my Salty Girl Foundation. Not only does it make me Zoom-ready in a flash, but since vanilla is one of the ingredients….it literally smells like cake batter! Which is not a bad thing to smell first thing in the morning.
YES! I LOOK FORWARD TO #GROWINGYOUNGER
PLEASE SUBSCRIBE ME TO YOUR MAILING LIST.
I can't live without
Epic Books
! Without regular trips to the library, it has been so great to be able to let the kids read as many books as they want online. We are fortunate enough to get a subscription through my son's school but they're also offering families a free 30 day trial.
If I'm being honest, I literally live in these
$13 joggers
. I'm told they're Lululemon dupes (don't know as I do not own any Lulu) but I'll take my readers' word for it! So comfy and they have pockets. They're slim joggers so you feel less schlumpy – like you've gotten dressed for the day in real pants.
3. Emme @supermodelemme
The one thing I cannot do without during quarantine is my
Peloton
bike! I am loving the boost of endorphins, how fast I work up a sweat, and that I don't have to leave my house. The music keeps me moving and the community keeps me coming back for more!
5. Candice Sabatini, Beauty News NYC @Candice_Sabatini & @beautynewsnyc
There are a few things I can't live without during this stay-at-home time. Jeans are one of them. I keep reading about how people live in sweatpants or pajamas, and it's just not me. I can't stand the feeling of not being showered and dressed daily. So every day I'm in jeans. With jeans I'm comfortable and still dressed to go out for a walk or up to my rooftop. I wear many different brands of jeans depending the look I'm going for, however, during this time when shopping online is my only option, I've added a few pairs of these Marilyn
NYDJ jeans
to my wardrobe because they have a consistent fit that I can't get from other jeans.
Another item I can't live without is perfume. I wear it daily during this time as I want life to feel as normal as possible and that means fragrance. I'm fortunate in that I have many to choose from, so one day it's floral, one day a chypre, another day gourmand, etc. Wearing fragrance every day lifts my spirits and gives me a feeling of my everyday routine before the Wuhan virus. Fragrance has a very strong association with memory, so I purposely don't wear one specific one too often, as I surely don't want to wear a perfume that reminds me of this time when I put it on in the future!
6. Tomika Bryant, Life in Pumps @tomikatalks
I use my
Bose Noise canceling headphones
as they allow me block the noise and ignore my family as needed. Often I'm listening to calming sounds, hip hop or nothing at all but my family views it as my alone time. Works beautifully!
7. Cathy Williamson, The Middle Page @themiddlepageblog
Seriously it's my dog, wine, Dove dark chocolate, the internet, and Netflix but the item I can't live without are my
Ugg boots
. They are like a comfort blanket for me and I have them on almost all of the time.
8. Carol Calacci, Fountain Of 30 @FountainOf30

Besides our kitten and daily walks around the neighborhood, I could not live without my esse Good To Go top coat. I used it years ago (before my powder dip manicure days) and it literally saved me when I needed to make the transition back to my natural nails. Not surprisingly, my nails were paper thin and getting worse with all the extra hand washing and surface cleaning. When I first went back to regular nail colors, this topcoat added a thick layer that (somewhat) simulated a powder manicure. Now I am able to use my nails again!
9. Lauren Dimet Waters, Fountain Of 30 @FountainOf30
What is your quarantine must-have and which of these do you want to try?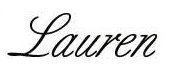 You may also like to read How To Fix Your "Quarantine Hair" In A Snap and The Best Sweats For Women Over 40 To Wear Now.
This post contains affiliate links which may give us a commission at no additional cost to you.
Are you following Fountain Of 30 on Facebook, Twitter, Instagram and Pinterest? We've got lots going on, so join in on the fun! Subscribe to our newsletter here. You don't want to miss a post and we promise not to bug you to death. We also started a Facebook Group called Growing Younger for women to discuss everything good and bad about being over 40. Be sure to listen to Lauren talk about all things anti-aging on the new podcast "Beauty is a Bitch!"
Image layout: Fountain Of 30
Please pin!