This is a sponsored post.
If you have set the intention for better self-care in 2020 have I got the brand for you! I already knew Pop Sonic made sonic toothbrushes and anti-bacterial face scrubbers but had no idea they made such an array of products! Not only that, I am absolutely hooked on so many now (for both home and travel) that my bathroom is literally Popped out!
We all want to look our best and pamper ourselves, but we are all different and have different needs. So Pop Sonic created high quality products while making skincare and oral care affordable and pretty to look at! They are also built to last, tested and most of the products come with a one-year limited warranty. Here are my favorite Pop Sonic self care products.
YES! I LOOK FORWARD TO #GROWINGYOUNGER
PLEASE SUBSCRIBE ME TO YOUR MAILING LIST.
Affordable Pop Sonic Skincare and Oral Care Products
Pop Sonic makes expertly designed, bright and colorful oral care and skin care products that are totally affordable. For example, a sonic toothbrush may cost over $100 but you can get a Go Sonic for only $20. Facial cleansers may cost you hundreds of dollars while a Pop Sonic Strawberry is less than $60. You don't have to spend a ton to pamper yourself and look your best.
Besides being chic and affordable, Pop Sonic products are top-quality and built to last. All the products are tested and most come with a one-year limited warrantee.
My Favorite Pop Sonic Self Care Products
Pop Sonic Spade, $69.99
Cleanse, massage, and infuse your favorite skin. Once I tried the waterproof Pop Sonic SPADE I was hooked. Soft silicone bristles on one side are for cleansing and the waves on the back side are for massaging and infusing your favorite skincare products into your skin. With multiple speeds the Spade boasts 15,000 vibrations per minute, it has an ergonomic handle for maximum comfort and a perfectly angled head to reach every contour of your face. I love to use it on my neck too.
Strawberry 3 in 1 Skin Exfoliating Cleanser, $59.99
The Strawberry is similar to the Spade but is better for travel. It allows you to cleanse, massage and exfoliate your face (and body) leaving your skin soft, smooth, healthy & glowing. The Strawberry features 12,000 vibrations per minute yet is very gentle and it has a steel edge for exfoliating and removing dead skin which will leave your skin healthy, silky and smooth. I apply my cleanser right to it so I don't have to touch my skin with my fingers.
Typhoon Water Flosser, $54.99
Do you water floss your teeth? You should! The Typhoon water flosser will remove food from between teeth and remove plaque from your gum line with ease and is better than string flossing. It has a rechargeable lithium-ion battery so there is no cord and it has 3 speed settings so it really gets between teeth. There are also 4 color coded heads so family members can each use their own flossing head.
USB Sonic Toothbrush, $29.99
Charge this Pop Sonic toothbrush anywhere! This USB Sonic rechargeable toothbrush is powerful, compact and convenient! It comes in 9 colors so it makes the perfect gift for both women and men. It features 40,000 brush strokes per minute and carries a charge that will last up to 3 months! This toothbrush also has clean, whiten & massage modes. You can't beat the price either.
Pro Sonic Toothbrush, $59.99
This dentist-recommended Pro Sonic rechargeable sonic toothbrush is one of the best sonic toothbrushes you'll ever own! It combines leading technology with patented design features and is simple to charge and use. It holds a charge for over 12 weeks and is programmed with a quadrant pacer and 2-minute timer because who really brushes their teeth long enough?
Go Sonic Toothbrush, $19.99
I love this portable travel battery operated toothbrush you can literally take everywhere! I keep one in my bag because you never know when you are going to want to brush your teeth. This powerful sonic toothbrush comes in 19 colors, features 2 speeds with vibrations from 15,000 to 30,000 brush strokes per minute, and it's affordable! It makes the perfect gift and is ideal for little hands.
Fan Mirror, Mirror, Fan and Cell Phone Stand, All-in-One!, $49.99
It's hard not to love this makeup mirror. It utilizes cutting edge technology and has an easily adjustable LED light, 1x and 5x mirrors, a cooling breeze for perspiration-free makeup application, and a cell phone stand all in one mirror! It's great for watching makeup tutorials on YouTube.
LED Gooseneck Mirror, $39.99
This lives attached to my bathroom mirror. With adjustable LED natural lighting and 7X magnification, see yourself more clearly than ever before (or maybe more than you want to)! The Gooseneck mirror is lightweight, rechargeable, and attaches to almost any clean, flat surface with a suction mount that has an incredible grip and will stand the test of time and you can't beat the price. It comes with a USB charging cord so you can use it anywhere, any time without the need for an electrical outlet.
Trimmer, $19.99
If you have peach fuzz, a renegade eyebrow hair, nose hair or your bikini line needs attention? This handy and discreet little device will be a lifesaver. It's perfect for travel too.
LED Compact Mirror, $29.99
The more I travel the more I find hotel rooms with bad lighting so this Compact LED mirror now comes with me. It has bright LED lights with both a regular and 5x magnification mirror on the inside. It comes in 8 color variations too. Now I can apply my makeup with ease no matter where I am.
Pop Sonic Special Discount
If you would like to order any of my favorites use our special code fountain35 so you can enjoy 35% off all products! This code expires April 1, 2020.
For more information or to shop visit shoppopsonic.com.
Prices at the time this article was written.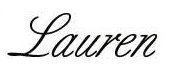 Are you following Fountain Of 30 on Facebook, Twitter, Instagram and Pinterest? We've got lots going on, so join in on the fun! Subscribe to our newsletter here. You don't want to miss a post and we promise not to bug you to death. Oh and we also started a Facebook Group called Growing Younger for women to discuss everything good and bad about being over 40. Be sure to listen to Lauren talk about all things anti-aging on the new podcast "Beauty is a Bitch!"
Photos: Gretchen Murcott

Please pin!