Some of us still send cards and invites right? I'm talking about real, sent in the mail invites and cards. Well I really don't for events I'm hosting much anymore. Emailing is so much easier and thankfully more accepted too. However, most online cards and invite sites don't offer much in the way of reflecting my personal style. I want my email invitations to look and feel like the ones I would send in the mail…beautiful. Yet I love having my RSVP's and reminders updated on my computer (in my in-box), seamlessly.
This is why I have come to love Paperless Post. Whether you are sending cocktail party invites, Valentine's Day cards, surprise party invites or even a Christmas Card, Paperless Post allows you create online and even paper stationery that reflects your individual style. The designs are customizable and are backed by powerful online tools which make it easy to communicate expressively for any occasion. Paperless Post also collaborates with leading fashion and lifestyle designers, including kate spade new york, Oscar de la Renta, Kelly Wearstler, Jonathan Adler and John Derian. Since its inception in 2009, Paperless Post users have sent over 85 million cards!
For busy women (that includes moms) taking a few steps out of the party planning like the guest list is a a blessing. So if you have never tried Paperless Post before, I strongly urge you to try it for your next event, party or even e-card. The only fear you should have is wasting hours trying to create the perfect invite since there are endless options.
YES! I LOOK FORWARD TO #GROWINGYOUNGER
PLEASE SUBSCRIBE ME TO YOUR MAILING LIST.
Visit Paperless Post to get your next party started.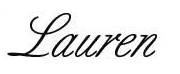 Disclosure: This post is a partnership with Nakturnal