Life is stressful enough without having to worry about what's going on in your pants! Especially if those pants happen to be white. In all seriousness, the new One by Poise® 2-in-1 Protection for Period Weeks and Bladder Leaks™ will keep you confident no matter what the day or night brings…every day of the month.
One by Poise® 2-in-1 Protection for Period Weeks and Bladder Leaks™ are not bulky, yet will protect you in two completely different ways, for two totally different situations. Essentially they keep you 10x drier from both period AND bladder leakage. So they cover all leaks in one. Plus they have odor control. So just like you, they are a multi-tasker.
YES! I LOOK FORWARD TO #GROWINGYOUNGER
PLEASE SUBSCRIBE ME TO YOUR MAILING LIST.
They look like panty liners and have become an everyday, normal part of my self-care routine. Choose from Extra Coverage, Regular, or Heavy pads, none of which are bulky. They are uniquely designed with a 2-in-1 Absorbent Core and a Dual Leakblock System™ that includes wings and built-in side barriers. While period pads and bladder leak pads look the same, they were not designed to handle it all. And the best part is, these are discreet and sleekly wrapped.
I shop for One by Poise® at my Walmart, whether it's in-store or with an easy curbside pickup order, and keep an extra pad tucked in my bag "just in case." You can earn $3 back with Ibotta while supplies last! Because leakage is no laughing matter, but I do love a good laugh/cry…yet I want to be prepared for anything life throws at me.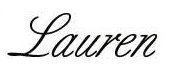 You may also like to read How To Wear White Jeans After Labor Day and How To Take Proper Care Of Your Wardrobe At Any Age.
Photos: Fountain of 30
Disclosure: This is a Sponsored Post
Are you following Fountain Of 30 on Facebook, Twitter, Instagram and Pinterest? We've got lots going on, so join in on the fun! Subscribe to our newsletter here. You don't want to miss a post and promise not to bug you to death. We also started a Facebook Group called Growing Younger for women to discuss everything good and bad about being over 40. Additionally Lauren now hosts a podcast called Beauty is a Bitch! and a weekly Instagram Live series called "Growing Younger Gabfest with Lauren."
Please pin!