If there is one thing I never leave the house without, it's my myCharge HUBMax! I'm 100% serious. I can't have a dead phone so I would be lost without it. There's never a dead phone moment with myCharge HubMax. This is my favorite portable charger by far because it holds a charge forever and I don't need to worry about carrying around a plethora of cables and wall chargers. The HUBMax all-in-one charger works on every device and the best part is…when you need to recharge it, you just plug it into an outlet!
I once left my myCharge HUBMax charger ($99) in my mom's outlet when I was visiting last summer and realized I had left it as soon as we were dropped off at the airport. I freaked. My brother (God bless him) ran back to my mom's to get it and brought to me. We almost missed our flight but I could not even bare to be without it for the few days it would take to mail back to me. Then last week my younger son accidentally bumped into me while my phone was charging and my already abused HUBMax broke when it hit the floor. I was devastated. Luckily I got a new one and now I am so excited to be able to make one lucky reader an addict too!
More about myCharge Hubmax
The anodized aluminum line of HUB portable chargers makes powering smartphones and tablets on-the-go incredibly convenient. The models come with built-in Apple Lightning and micro-USB charging cables (this means it can charge any phone or tablet) and every model except the HubMini features built-in wall prongs, making recharging as simple as plugging into any outlet.
YES! I LOOK FORWARD TO #GROWINGYOUNGER
PLEASE SUBSCRIBE ME TO YOUR MAILING LIST.
myCharge Hubmax details:
Hyper-Charge™ charges smartphones – including the new iPhone 6 Plus – up to 30% faster than the Apple-supplied charger.
Safe Cell™ Technology delivers 12 layers of battery and device protection against over-charge, under-charge, over-current, over-temperature and short circuit.
Rapid Recharge™ Technology recharges myCharge power banks up to four times faster than other chargers.
Power stay™ Technology retains up to 60% of a full charge for up to one year.
SmartSense™ Technology ensures device compatibility eliminating those annoying "not compatible" messages as seen from many chargers in the market.
Parallel Charging Technology simultaneously charges a mobile device and the charger at the same time, minimizing total charge time.
You can find myCharge chargers on their site mycharge.com and at retailers nationwide (I've even seen them at airports).
The myCharge HubMax giveaway
myCharge is giving one (1) lucky Fountain Of 30 reader a myCHarge HUBMax worth $99. What do you have to do to win? Simply fill out the form below. I will to pick three (3) finalists at random on Thursday, March 8, 2018 at 1pm EST. Each finalist will be sent an email from me (Lauren). Whoever replies to me (the fastest) with their mailing address (that means your proper name and shipping address – no PO boxes will be accepted) will win. The final winner will be then notified it's on its way.
[gravityform id=12 name=12 myCharge HubMax Giveaway 12 ajax=true]
Open to US residents only. International entries not accepted. Current Fountain Of 30 subscribers must re-enter for every giveaway in order to be eligible.
LIMITATIONS OF LIABILITY. Sponsor assumes no responsibility for any error, omission, interruption, deletion, defect, delay in operation or transmission, communications line failure, theft or destruction or unauthorized access to, or alteration of, entries. Sponsor is not responsible for any problems or technical malfunction of any telephone network or telephone lines, computer on-line systems, servers, or providers, computer equipment, software, failure of any e-mail or entry to be received by Sponsor on account of technical problems, human error or traffic congestion on the Internet or at any Web site, or any combination thereof.
SUBSTITUTIONS. In the event that the sponsor is unable to provide the prize as outlined in the giveaway, Fountain Of 30 and its co-sponsors at their sole discretion may provide a substitute prize of equal or greater value without further compensation to the prizewinner.
The HUB line of battery chargers is available for purchase via the myCharge website and at retailers nationwide. More information about the Hub chargers and the entire myCharge product line can be found at mycharge.com.
Good luck!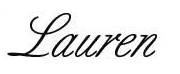 Disclosure: this is a sponsored post but opinions are expressly my own.
Are you following Fountain Of 30 on Facebook, Twitter, Instagram and Pinterest? We've got lots going on, so join in on the fun! Subscribe to our newsletter here.