Ah Mother's Day. It sneaks up on you doesn't it? It's May 13th by the way. Whether you are a mother and need to drop some major hints to your family or if you need to buy presents for your own mother, I searched high and low for some truly awesome gifts for any mother in your life. They run the gamut from fairly expensive to downright reasonable. So without further ado here are my picks for Mother's Day gift ideas she will love!
YES! I LOOK FORWARD TO #GROWINGYOUNGER
PLEASE SUBSCRIBE ME TO YOUR MAILING LIST.
11 Mother's Day gift ideas she will love
1. Calphalon Premier Space Saving 10 Piece Set,  $589.99, now $469.99
Who doesn't want a brand new set of Calphalon pots and pans? They are indisputably the best and all those mismatched pots and pans taking up every inch in the cupboards are annoying. The Calphalon Premier Space Saving Cookware stacks and nests to save you 30% more space so you cut down on clutter. Stock your kitchen with a great assortment of performance cookware with this 10-pc. set. Hard-anodized aluminum heats evenly, while a non-stick surface makes clean-up easy. All are oven safe up t0 450°F and are compatible with gas, electric and glass cooktops. Come on, you KNOW you want a set for yourself!
2.  Soft Soap Create Your Own Design, 2 bottles for $19.99
No words right? How cute are these bottle of Soft Soap? You know Grandma wants one too. Perfect because you can order 2 or more! Design your own label (in 3 easy steps) with a picture of the kids (or the dog if you so chose) and now washing your hands has never been so memorable.
3. Greenleaf Signature Reed Diffuser 4.2 Oz. – Peony Bloom, $19.95
A Greenleaf Signature diffuser in Peony Bloom is sitting on my desk right now. Peony Bloom bursts to life with a flourishing of bergamot, grass leaves and rhubarb. A floral fancy of red rose, tulip and hyacinth meet a woody oak foundation. The intoxicating yet not overwhelming fragrance gets a powerful boost from fiber reed technology which provides double the fragrance release through biodegradable reeds. The scent lasts up to 3 months. The collection also consists of candles and sachets. Go check out our Instagram @fountainof30 to enter our giveaway.
4. Sara Happ The Lip Scrub – Sprinkles Red Velvet, $22
If you have not yet tried Sara Happ The Lip Scrub you are in for a treat. Especially now that a new flavor just came out! Sara Happ has taken Sprinkles Cupcakes' most popular flavor and turned it into an addictive lip scrub. Rich, warm chocolate infused with hints of silky cream cheese combine to create a most decadent way to get kissable lips.  This iconic lip scrub eliminates dry, flaky skin, immediately leaving your lips soft and supple.
5. Take My Face Off The Mitty Blackout, $42.50
This is one of those ingenious items she will wonder how she lived without. You will wonder, too. You'll no longer need cotton balls to remove eye makeup. The Mitty® Blackout is a game-changing, patent-pending, washable eye makeup remover. Two separate cleansing tools are integrated into each pad. The Blackout's™ ultra-gentle, plush textile is softer and more effective than cotton balls or coarse washcloths. Each set contains five fuzzy droplets of cleansing power. They are super soft and super gentle. They also are reusable (less waste), non-tugging and they don't absorb liquids like cotton balls so you use less remover and save money!
6. RescueHer Kit, $49.95
You need to get one of these for every woman you know and one yourself! I'm sure you have seen those tiny emergency kits they sell at Sephora but this one is so much better. RescueHer is jammed packed with 34 high quality, must-have cosmetic, personal and beauty essentials for the on-the-go mom. With products like BB cream, lip gloss, a contour pallet, makeup wipes, Advil, tweezers, earring backs and crazy glue for that broken heel or nail, she'll be covered thanks to your Mother's Day gift.
Keep the versatile bag in the car, at work or a suitcase while traveling. It even doubles as a cross-body bag for a night out with leftover room to fit her smartphone, credit cards, and other basics with the included chain link strap. It comes in black, white and pink.
7. Frida Kahlo Art Figure, $35
This is the perfect gift for the woman who literally has everything! I guarantee she doesn't have this! This Frida Kahlo action figure stands 5″ tall and comes with a fresh wild rose scent (yes, you read that right), a  detachable surrealist heart, an attachable parrot, a monkey on her back, 4 artworks inspired by Frida Kahlo and 1 cardboard easel and 10 fun facts about the artist on the box. If Frida isn't her jam you can also get Leonardo da Vinci, Rembrandt, Vincent Van Gogh (with removable ears). I can't make this up.
8. Rahua Beauty Shampoo, $34, Conditioner, $36 and Shower Gel, $30
Rahua (pronounced "Ra-wa") is Rainforest Grown Beauty, founded with a passion to preserve the Amazon Rainforest. Using the power of Mother Nature, Rahua has grown to become the luxury standard for clean, sustainable beauty. All of the products, including shampoos, conditioners and shower gels have an amazing fragrance and work beautifully.
9. LASHFOOD Power Duo Enhancers Set, $26
I know it's so unlike us to suggest an item you can't simply click on and order but you will want to jump in your car and head to your closest Ulta to get this set. LASHFOOD Power Duo Enhancers Set (A $92 value for only $26) is the answer to thinning brows and lashes. Apply these bedside essentials nightly to clean, dry skin, and wake up bright-eyed, youthful, and revitalized with longer, luscious lashes, and fuller, thicker brows. LASHFOOD is vegan, effective, and no prescription is required. It's formulated without prostaglandin (the yucky chemical that can change the color of your eyes,) silicone, synthetic fragrances, synthetic dyes, mineral oils, phenoxyethanol, PEG, petrochemicals, GMOs, and formaldehyde donors. Not only do you get both of these products for an unbelievable price, you also get a satin eye mask! You can only purchase this set in Ulta stores. Sorry!
10. JOY Luxe Leather Lizard-Embossed City Collection Satchel, $149 and JOY Luxe Leather Lizard-Embossed City Collection, $79.95
Give mom a great bag and wallet to hold everything she needs with The JOY Luxe Leather Lizard-Embossed City Collection Satchel and matching JOY Luxe Leather Lizard-Embossed City Collection wallet from Joy Mangano. This leather satchel will not only keep mom organized with a spacious interior that holds various compartments, but also safe with built-in RFID protection. The chic matching wallet is a must and big enough to hold all of moms credit cards and receipts. There are 10 colors to chose from.
11. HairDo Invisible Extension, $79
Sometimes you just want to be Rapunzel and have super long, gorgeous hair. Get length and volume in seconds with this 20″ halo extension. Slip it on and pull your own hair over to blend seamlessly and inconspicuously. The Tru2Life fiber can be heat styled to create any look. They come in a wide range of shades and are just a ton of fun.
Hope you found something that you didn't think of yourself!
Happy Mother's Day!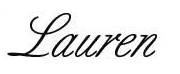 Are you following Fountain Of 30 on Facebook, Twitter, Instagram and Pinterest? We've got lots going on, so join in on the fun! Subscribe to our newsletter here. Oh and we also started a Facebook Group called Aging Backwards for women to discuss everything good and bad about being over 40.