This post is sponsored by ChromaDex, all opinions are my own.
Nearly a year ago I swapped almost all of my pain medications for natural supplements. I've been on a mission to find the perfect supplements to help me age better ever since. One I have added to my daily regime is Tru Niagen, which is a groundbreaking supplement that provides cells with the vital nutrients they need to increase NAD levels (more on that later).
As we age, it seems doctors want to over-medicate us. It's getting out of control. After my spinal surgery three years ago I was on a ton of painkillers. As I slowly recovered I wanted all that poison out of my body. So now I only take supplements and vitamins to replace what is now depleting or what I killed off since my surgery.
YES! I LOOK FORWARD TO #GROWINGYOUNGER
PLEASE SUBSCRIBE ME TO YOUR MAILING LIST.
To lead a happier and healthy lifestyle as we age, supplements really are essential. Yet how do you find the right ones? It's a challenge. Last year I wrote the lengthy post How To Age Backwards? The Key Is Supplements & Nutrition, and I am constantly on the lookout for the best of the best. I recently discovered Tru Niagen and added it to my mornings. I have no plans on giving it up.

What is NAD and why do you need it?
NAD stands for nicotinamide adenine dinucleotide. This compound is found in every cell in your body and plays a role in regulating how quickly your cells age. NAD is as essential to our cells as food, water or oxygen, so higher NAD levels can help support better overall health as we age. NAD is key to increasing the amount of time we spend in good health, AKA "health span."
Our cells need NAD to regulate circadian rhythm, support muscle function and increase energy production at the cellular level. Higher NAD levels can help your cells function at their best, so we can too.
Aging is a major factor in your overall health. Over time, sun exposure, excessive food and alcohol consumption, and jetting between time zones are just a few of the factors that can depress your cellular metabolism and health. These "stressors" can lower your levels of NAD, a critical coenzyme in maintaining the health of your cells. NAD is crucial to healthy cell function. NAD is associated with many functions in your body, including anti-aging, metabolism, and energy.
Why Take Tru Niagen?
So, as we have established, when we age, cellular health declines as NAD levels decrease. But the key ingredient in Tru Niagen, a unique form of vitamin B3, is proven to significantly increase NAD levels. It has the potential to improve the quality of a person's life and may help each person differently.
Tru Niagen is a groundbreaking supplement that provides your cells with the vital nutrient they need, nicotinamide riboside (NR), to increase NAD levels.
The Aging Evolution
If anti-aging starts from within and you can control your cellular health with two supplement capsules a day, why wouldn't you take them? I know I'll pop a pill (as long as it's healthy) that will help me age better! I want to maintain my youthful spirit, sense of humor and, frankly, my looks as long as I possibly can. The best compliment I can receive is when people think I'm younger than I actually am. It makes my day, but more than that, I want to feel significantly younger than I actually am!
I will not go down without a fight! That's my M-O. Once I hit my mid-40s I noticed my energy wasn't the same, my mind wasn't as clear, it was harder to maintain my weight, I was a bit moodier and my eyesight was starting to decline. It was like a punch in the gut. But with the right supplements you can improve some of these effects. There's now no reason to slow down if you take the right supplements, eat the right foods, watch your alcohol consumption (I'm never giving up my wine) and take really good care of yourself. Since taking Tru Niagen, I feel like I'm game-ready again!
Step into the light again. Age better with me.
Check out Tru Niagen for yourself, here!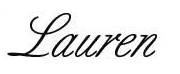 Are you following Fountain Of 30 on Facebook, Twitter, Instagram and Pinterest? We've got lots going on, so join in on the fun! Subscribe to our newsletter here. Oh and we also started a Facebook Group called Aging Backwards for women to discuss everything good and bad about being over 40.