You might not know that the Marc Fisher Izzie Boot is the most sought after shearling lined boot style of the 20/21 Winter season. Carol didn't. I however noticed these elevated hiking boots last year and almost bought a pair but didn't. At the time I was having difficulty tying my shoes after my recent spinal surgery. They don't have side zippers. So I suppose that begs the question, should women over 40 even be wearing these boots? And the answer is HELL YES!
The Marc Fisher Izzie Boot Trend
Now a year and a half after my surgery I can tie my shoes again, and guess what? These boots are selling out fast. Yet, the shearling hiker boot trend is still going strong as before. And as a woman on the go, I appreciate any trend that's chic yet warm, practical and functional. I managed to score a pair of Marc Fisher Izzie Boots from Nordstrom and at $249 that may be a bit too steep for your budget these days (Jimmy Choo has a pair for $1,100!) so…I found the look for less too!

Shearling Lined Hiker Boots For Less
YES! I LOOK FORWARD TO #GROWINGYOUNGER
PLEASE SUBSCRIBE ME TO YOUR MAILING LIST.
Under $50 Budget Options
How to Style Your Marc Fisher Izzie Boots
As you can see below they are great paired with a festive plaid shirt and black pants for the holidays. They look best with skinny legged pants so some other suggested outfit ideas are:
Pair the boots with skinny jeans, a French-tucked (half in/half out) cashmere sweater and your favorite belt. Add a menswear wool coat if you're stepping out!
Wear your boots with faux leather leggings and an oversized sweater.
Try wearing the boots with a comfy jogger set and a warm knit hat.
Shop The Marc Fisher Izzie Boot Trend

Do you like the shearling lined hiker boot trend? How would you style them?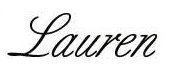 You may also like to read more of Lauren's Styling posts like How To Wear Men's Shoes When You're a Woman and My Holiday 2020 Dream Wish List.
This post contains affiliate links which may give us a commission at no additional cost to you.
Are you following Fountain Of 30 on Facebook, Twitter, Instagram and Pinterest? We've got lots going on, so join in on the fun! Subscribe to our newsletter here. You don't want to miss a post and we promise not to bug you to death. We also started a Facebook Group called Growing Younger for women to discuss everything good and bad about being over 40. Be sure to listen to Lauren talk about all things anti-aging on the new podcast "Beauty is a Bitch!"
Please pin!