I am a woman and I am a whiskey drinker. Well, I wasn't always one but in the past 6 years or so I have really come to enjoy some bourbons and whiskeys. Especially American whiskies which tend to have a sweeter finish than Scottish and Irish whiskies which can be a little too peaty and bitter for me. One particular whiskey brand I adore is Hudson Whiskey. I'm sure you have seen the hip glass apothecary-style bottles at your favorite upscale urban restaurant or hipster watering hole. It's now distributed internationally but is still a craft whiskey made lovingly at the original distillery in the Hudson Valley.
If you are into whiskey (and you really should be, yes, even women) a trip to the Hudson Valley is probably what going to Napa Valley was like 40 years ago, great food and spirits, but before it got huge. And if you live near NYC like I do, it's just 2 hours away. My husband had the brilliant idea of a romantic getaway in the Hudson Valley, so long as, in addition to partaking in the great restaurants and quaint shops, we could stop by and see where they make Hudson Whiskey!  OK, so I made a few inquiries, booked a room at a local inn and we were off on our 24-hour adventure.
YES! I LOOK FORWARD TO #GROWINGYOUNGER
PLEASE SUBSCRIBE ME TO YOUR MAILING LIST.
THE TUTHILLTOWN DISTILLERY
After we checked in at the inn (more on that below), my husband and I arrived at the unassuming distillery in the Town of Gardiner for our private tour at 5pm sharp. We entered a very rustic but hopping store and tasting room (already my eyes were darting around for things to buy). Our personal tour guide Lyon Kressner started our tour at the newest building, where he showed us their latest acquisition, a beautiful antique cognac still from 1876, a copper Charentais pot erected over a brick kiln that made cognac in France. Since cognac can only be made in France, the distillery plans to use this classic still to make brandy and other locally sourced fruit based distilled fermented wine in the near future.
At that time owner Ralph Erenzo came in to personally greet us and it was there he told me the fascinating story of how Hudson Whiskey came to be. Erenzo originally purchased the Tuthilltown Gristmill in 2001 to open a rock-climber's ranch for rock climbers. However, climbers tend to be a rowdy bunch and the neighbors were less than thrilled and some worked hard to stop him. Desperate to quit hemorrhaging money Erenzo began selling off parcels of his land and was nearly bankrupt. He knew he had to come up with a new plan, and fast. Erenzo then discovered that he could use the land for distilling so long as he made less than 35,000 gallons per year.
In 2003 Erenzo and partner Brian Lee assessed the tools at their disposal – an old grist mill, local farms, and clean water. Neither Erenzo nor Lee had any previous knowledge of distilling but they had the Internet, eBay and Craig's List and they just figured it out. They officially started Tuthilltown Spirits Distillery and by 2005 the first distillery in facility New York State since Prohibition was in full swing.  In 2006 they produced 5,000 gallons of Tuthilltown's first whiskey, Hudson Whiskey Baby Bourbon, and in the process they became pioneers of New York's craft beverage industry.
Ninety percent of the grains in their whiskey are sourced from within 60 miles of the distillery and the spirit was critically acclaimed as a spectacular craft small batch whiskey. They used small charred oak barrels so they didn't need to age as long as other whiskies and get product out the door quickly. Erenzo knew he wanted the bottles to be special and had envisioned an apothecary-style thick glass bottle which took him a while to have perfected. The signature 375 ml bottles are now made in New Jersey.
In a true turn of fate William Grant & Sons, the third largest producer of Scotch whiskey in the world, later acquired the Hudson Whiskey brand in 2009. All Hudson Whiskey is still produced at the Tuthilltown Distillery to this day, but the range has expanded, as has production. Hudson Whiskies have an ABV of 46 percent and include Baby Bourbon, Four Grain Bourbon, Manhattan Rye, New York Corn, Single Malt and the seasonal Maple Cask Rye, which is finished in recycled maple syrup barrels.
Erenzo is a legend when it comes to US distilleries. He spent 3 years lobbying in New York's capital Albany and in Washington, DC. on the development of the 2007 Farm Distillery Act.  Its passage permitted farm-based distilleries equal opportunity with wineries and breweries to allow tours, tasting rooms and direct sale of products to customers which was a first for New York distillers. He knew these would be the key to survival for small batch distilleries.
Further legislation granted the ability to sell other state-produced libations was passed in 2014, and soon allowed Tuthilltown Distillery to expand even more. The possibility to open and operate a satellite restaurant or food and drink establishment was also awarded at that time, and because of that, there's plenty for guests to do at the distillery today. Erenzo and Lee were now in a position to buy back the sold off property, expand and run a restaurant on the premises. Today the distillery and restaurant employ 40 full-time employees and have put the small town on the map.
BACK TO THE TOUR
Lyon took us to see where the packaging bottling, capping labeling and boxing are done in one building and in an attached room we saw where they emptied the barrels and filtered out the barrel char. Then that liquid is off to the holding tanks for bottling. The equipment has been upgraded and production expanded since the acquisition, but the distillery still has a bit of the original "MacGiver" operation, including a pasta sauce vat acquired on Craigslist used for mixing grain and a gasoline pump used to fill barrels, which in my mind is pretty ingenious.
We saw first hand the copper pot stills, the whole grain masking process, fermentation, distillation and finally bottling (I don't want to spoil the tour so you have a reason to visit!).
TASTING & SHOPPING
The tasting room offers guests 5 samples of their collection of spirits — including the Hudson Whiskey line, Indigenous Vodka, Half Moon Orchard Gin, and Tuthilltown Liqueur — all of which are handmade and batch-distilled, making each one unique. Watch the video for some of that I sampled but we left with two bottles of the Hudson Maple Whiskey (one for us and one for a gift for our sitters) and a bottle of my new favorite – The Hudson 4 Grain Whiskey. We also bought some bitters and whiskey soaked cherries. Did I mention I love Manhattans?
TUTHILL HOUSE AT THE MILL RESTAURANT
After our tasting we walked about 20 yards to the Tuthill House At The Mill restaurant located in the 1788 historic gristmill building for our dinner reservation. Thankfully we were early enough to sit at the bar and enjoy a pre-dinner cocktail. I ordered the The Jazz Manhattan made with Hudson Manhattan Rye and my husband had a gin cocktail made with Tuthilltown Half Moon Orchard Gin which is apple flavored. I'm not normally a lover of gin but this one was actually really good. Both drinks were delicious and empty by the time our table was ready.
The innovative modern American menu is created by Chef Jeremy Berlin. I wanted everything even though my stomach is only so big. My husband and I picked dishes together so we could share and settled on a small House Made Charcuterie which was more than enough for two people for an appetizer. There were two homemade country pates and a duck liver mousse pate with pickles & mustards and grilled country bread. Then to our surprise the chef sent out the Half Moon Gin Cured Salmon Tartar with horseradish cream, croûtons and petite greens which was of course amazing. At this point we were getting full but we soldiered on!
For our main courses we shared the Classic Cassoulet of braised pork belly & confit duck leg with a cannellini bean stew which is a classic french country dish and one of my favorite winter indulgences. This one was outstanding and truly reminded my of France. We also shared the Diver Scallops with leeks, king trumpet mushrooms and thyme potatoes which was possibly one of the best dishes I have had in years. We had to order some sides so we shared a side of Truffle Mac & Cheese (made with sinful béchamel) because why wouldn't we? There was also a side of Dijonnaise Lentils with a dijon vinaigrette, pickled pearl onions and petite greens, but I only had room for a couple bites.
At this point I thought I was going to burst and could barely finish my glass of wine. My husband wanted to pass on desert and just order a coffee and normally I would have agreed, but I knew we had to try just one. So I ordered the Apple Tarte Tatin with vanilla bean crème anglaise, vanilla bourbon whipped cream and apple chips with two spoons and my husband ordered his coffee. Out came not only his coffee in a giant French Press but our desert plus an extra dessert Chef Berlin had sent out. He had just added a panacotta to the dessert menu and with it's citrus flavor, fresh berries and chocolate crumbles it was actually my favorite. We somehow managed to eat half.
The good news is that I was so full there was no sign of any liquor in my system, it had been absorbed by our huge meal. The bad news is that I ate a week's worth of calories in one meal.
Then Chef Jeremy Berlin came out to meet us and since the restaurant was emptying out we were able to speak to him for about 20 minutes. I learned our chef worked at Le Bernardin by Eric Ripert in NYC and Gordon Ramsey in both NYC and Las Vegas before landing at Tuthill House at the Mill a little over a year ago. He told us most of the menu is locally sourced and changes at least 8 times a year. He is not only the chef but manages the restaurant and has some big plans for the future. I honestly need to go back there for another meal. It rivaled many of our better meals in NYC.
Tuthilltown Spirits Distillery, 14 Grist Mill Lane, Gardiner, 845.255.1527
THE KETTLEBORO INN
We stayed at the beautiful Kettleboro Inn in nearby New Paltz, New York for the evening. The house was built in 1830 and was converted into a gorgeous 4 guest room inn by a second generation owner and his husband.  It's the perfect getaway in the Hudson Valley situated on a 12-acre apple and peach orchard overlooking the Shawangunks. The house has been painstakingly renovated and appointed and is beautifully decorated with antiques and period wallpaper, yet has modern amenities. The owners Robert and Michael greet you with a hug and could not be more accommodating. In fact, Robert kindly offered us a ride to the distillery so we would not get lost, could drink and not worry about driving home.
After a great night's sleep we woke up to the smell of bacon (could you believe I was actually hungry?) and a roaring fire in the fireplace (it was the coldest day of the year so far). We sat at a table overlooking the mountains where we ate a delicious locally sourced country breakfast made by Robert. We learned a little about the other guests and more about the home which I always find utterly fascinating. I hugged our hosts goodbye. I did not want to leave, but I have a feeling we will be back.
This was the perfect overnight getaway and one I would like to do every year.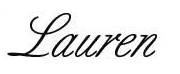 Are you following Fountain Of 30 on Facebook, Twitter, Instagram and Pinterest? We've got lots going on, so join in on the fun! Subscribe to our newsletter here. Oh and we are now on Snapchat too!
Disclosure: The tour and certain food and beverage items were provided for review.
Photos and video: Fountain Of 30