I love homemade guacamole! If I can get it served tableside I'm in. But I never liked my own that much until I worked hard to master it. I like my guac chunky. In fact the chunkier the better! So without further ado here is how you can make guacamole that will make your friends envious!
This recipe serves 4.
Ingredients:
2 ripe avocados
I clove garlic minced
1/4 diced Vidalia onion
1 serrano chile, sliced thinly (leave seeds out)
1 small diced ripe tomato
2 tablespoons fresh lime juice (or more to taste)
1 teaspoon cumin
2 tablespoons fresh copped cilantro (I use more because I love it)
kosher salt and course pepper to taste
YES! I LOOK FORWARD TO #GROWINGYOUNGER
PLEASE SUBSCRIBE ME TO YOUR MAILING LIST.
Directions:
In a medium bowl mash avocado with a fork but leave fairly chunky. Add onion, chili, garlic, lime juice, cumin, salt, pepper and mix. Then add tomato and cilantro but don't over mix. Taste. If it needs more lime juice add it.
Transfer to a serving bowl and decorate with sprigs of cilantro.
Serve with tortilla chips or carrot sticks to cut down on calories.
Trick: Want to keep your guacamole from turning brown? Store it with one of the pits buried in the middle of the bowl in the refrigerator until you are ready to serve!
Trick: Want guacamole right now but don't have ripe avocados? You can ripen them quickly! This trick works I swear. Wrap each avocado tightly in tin foil and place in a 200 degree oven for 10 minutes. If it still feels hard when you take it out, leave in for another 10 minutes, Do this until the avocados feel soft. It could take 3-4 times. This process speeds up the release of ethylene gas which is what ripens avocados and bananas. It works every time.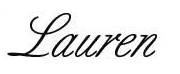 You may also like The Best Margaritas For a Crowd Based on A Frontera Grill Recipe.
Are you following Fountain Of 30 on Facebook, Twitter, Instagram and Pinterest? We've got lots going on, so join in on the fun! Subscribe to our newsletter here.  You don't want to miss a post and promise not to bug you to death. Oh and we also started a Facebook Group called Aging Backwards! for women to discuss everything good and bad about being over 40.  And check out Lauren's #agingbackwards Car Confessions on our Facebook page.