There is still plenty of winter left. Especially if you live in the Northeast. Therefore I have been absolutely loving the midi length sweater dress trend and have no plans to stop wearing it any time soon. I can give you many good reasons to wear a midi sweater dress. It's more versatile than you might think and I'm always one for an effortless throw it on and walk out the door trend. Midi sweater dresses look fabulous on almost everyone (tall and short) and are super flattering on most body types not to mention they are perfect for any age.
how to wear a midi sweater dress
On a warmer day wear your sweater dress with bare legs (you can due to its longer length) and a pair of Stan Smith's or your favorite slip on sneakers or flats for a casual look. I then top it off with e denim jacket. On cooler days I wear black tights, booties and a heavy leather moto jacket. You can also sex it up a bit by buying a midi length sweater dress that's fitted with a side slit and wear it with strappy heels for evening.
The great thing is this dress won't go out of style any time soon so you can probably buy one on sale now, wear it during the upcoming transitional months and then break it out again next fall and wear all winter long. Buy the right one(s) and you can get a good 7-8 months wear out of it.
YES! I LOOK FORWARD TO #GROWINGYOUNGER
PLEASE SUBSCRIBE ME TO YOUR MAILING LIST.
Shop for midi sweater dresses

You may also like to see some other fashion trends for women over 40 like How To Wear A Pant Suit The Modern Way When You're Over 40 and 11 Women Over 40 & How They Wear Jeans.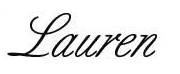 Are you following Fountain Of 30 on Facebook, Twitter, Instagram and Pinterest? We've got lots going on, so join in on the fun! Subscribe to our newsletter here. Oh and we also started a Facebook Group called Aging Backwards for women to discuss everything good and bad about being over 40.