Your watch should be as colorful as your life! My first real watch when I was a young preppy girl living in Buffalo, NY was called a Croton and you changed the fabric band to match your outfit. In fact it became all about how many watch bands you had for the watch. The bands were solid, striped, polka dot…you name it and I displayed them all on a ribbon that hung in my bedroom. I wore that watch for years. I think that's why I adore my STEFANO LUNGO CHANGES watch. This watch brings back the same wonderful memories, but in a more sophisticated fashion.
Stefano Lungo Changes Watch – One Watch You Wear 3 Ways
First the round quartz watch face is oversized which I just appreciate and you can chose between a silver or rose gold finish. Each set ($123) comes with three wristbands you choose in your favorite colors. The wristbands are super simple to change which allows you to make your watch fit your look instantly!
YES! I LOOK FORWARD TO #GROWINGYOUNGER
PLEASE SUBSCRIBE ME TO YOUR MAILING LIST.
Watches are STEFANO LUNGO's passion. So he is always looking for new trends and styles for men and women who want to reinvent themselves every day. His watches not only appeal to people who want color in their life, but those who want to be flexible, fashionable, curious, comfortable in their skin and up to date, yet not trendy.
About Stefano Lungo
STEFANO LUNGO is passionate about about his watches. Made in Cologne (Germany) he's as committed to quality as he is to design. The distinctive textile wristbands feature a solid and reliable quartz clockwork protected by scratch-proof sapphire glass. With CHANGES, STEFANO LUNGO combines timeless design with the positive energy of beautiful colors you choose, yet can reinvent every single day you wear it.
LET YOUR LIFE BE COLORFUL!
Each STEFANO LUNGO CHANGES watch set is $123 and includes free shipping to the US.
Visit stefanolungo.com to order your set.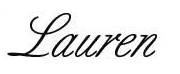 Are you following Fountain Of 30 on Facebook, Twitter, Instagram and Pinterest? We've got lots going on, so join in on the fun! Subscribe to our newsletter here. Oh and we also started a Facebook Group called Aging Backwards for women to discuss everything good and bad about being over 40.
Disclosure: This is a sponsored post.